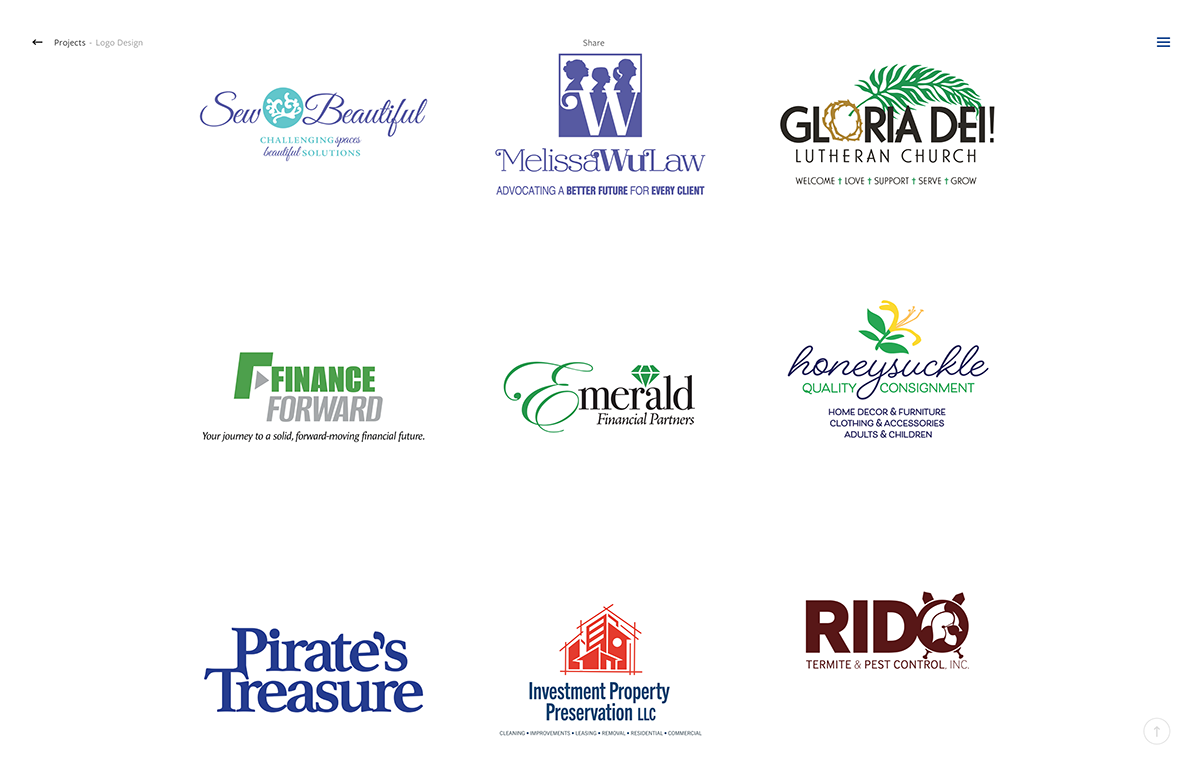 Logo Design
My logo design process begins with meetings, research, notes and doodles. I work with my clients and their staff to put together a comprehensive Creative Brief document detailing their: corporate mission and goal statements, expected results (like appear more professional, bring in quality leads from a very specific target audience, have a reputable logo that can be used for multiple brand assets), competition, products, services, stand-out qualities and quirks.
I develop moodboards, showing styles and colors, for inspiration and creative direction. I will then sketch both the imagery and typography for the logo ideas. The first design(s) presented will be in black and white, sized large and small. The second version will contain color palette options and tagline suggestions.
The final delivered logo will include all possible variations for many different brand asset applications, such as for social media, print, signage, advertising, ephemera, stationary, website, animation or video.
Client: © Suzanne Marshall, Whale Works Design & Illustration for Multiple Clients
Date: December 29, 2020
Services: Branding, Identity, Logo Design, Strategy, Art Direction