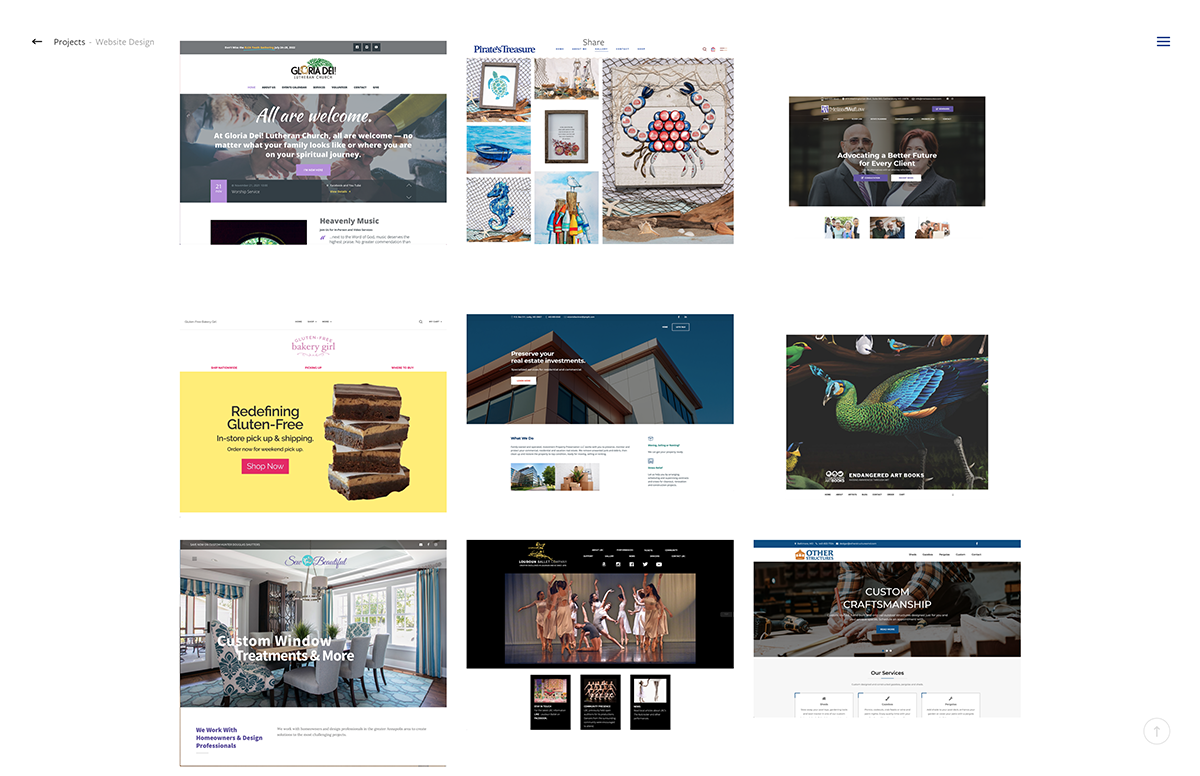 Website Design
My website design process begins with meetings, research, notes, doodles and storyboards. I work with my clients and their staff to put together a comprehensive Creative Brief document detailing their: corporate mission and goal statements, expected results (like appear more professional, bring in quality leads from a very specific target audience, increase sales for saved shopping carts), competition, products, services, stand-out qualities and quirks.
I develop moodboards, showing styles and colors, for inspiration and creative direction. I will then write copy in a text file for review and editing. The first design(s) presented will be in the form of text files, photography choices and wireframe storyboards.
Original illustrations, infographics and/or icons may be created specifically for the site. A photo shoot may be scheduled with a professional photographer to recreate the photo choices presented with the first round of designs.
The second version will be a rough layout in Wordpress (hosted with GetFlywheel), GoDaddy, Squarespace, BigCommerce or Shopify. The layout will be reviewed, edited and tested with target audiences. Illustrations and photos will be updated with professional, copyrighted versions. There may be many rounds of edits, tests and tweaks before taking the website live (public). I art direct, manage, produce and launch the entire process from start to finish.
Client: © Suzanne Marshall, Whale Works Design & Illustration for Multiple Clients
Date: January 4, 2021
Services: Branding, Identity, Website Design, Strategy, Art Direction, Copy Writing