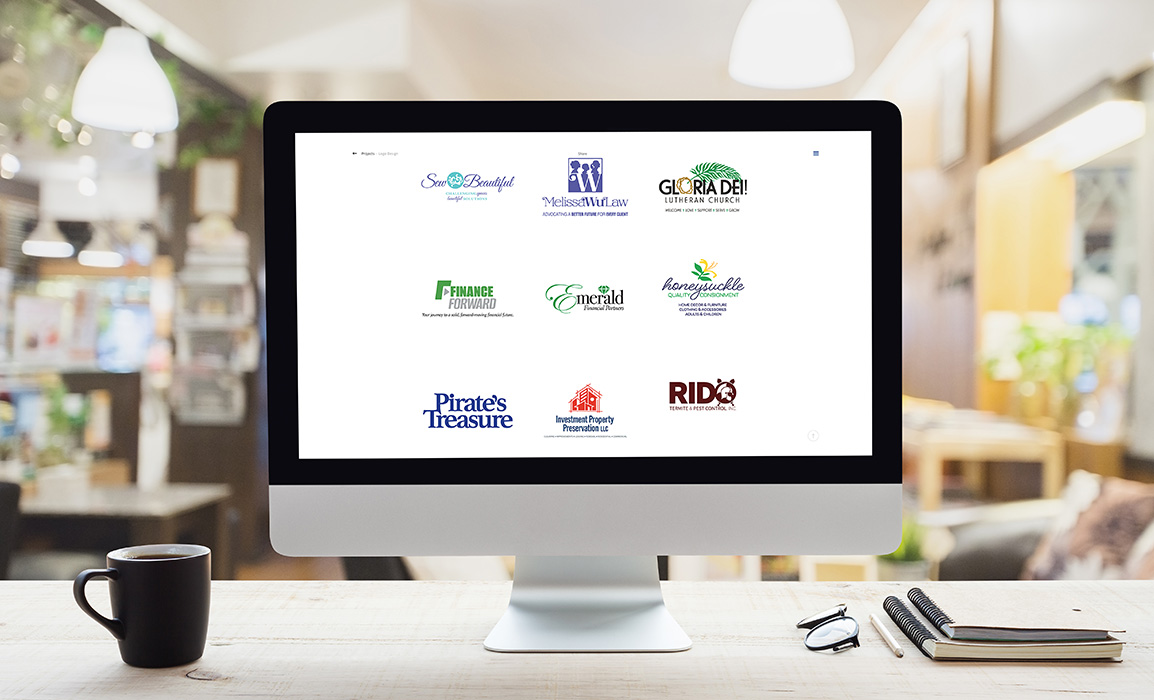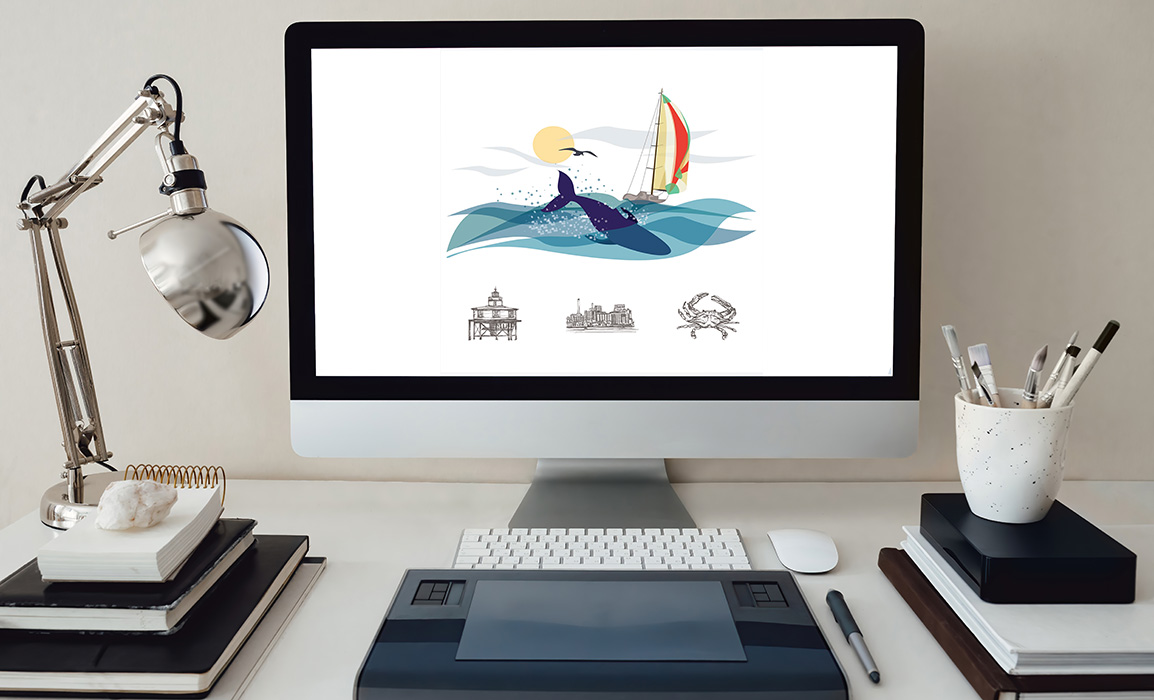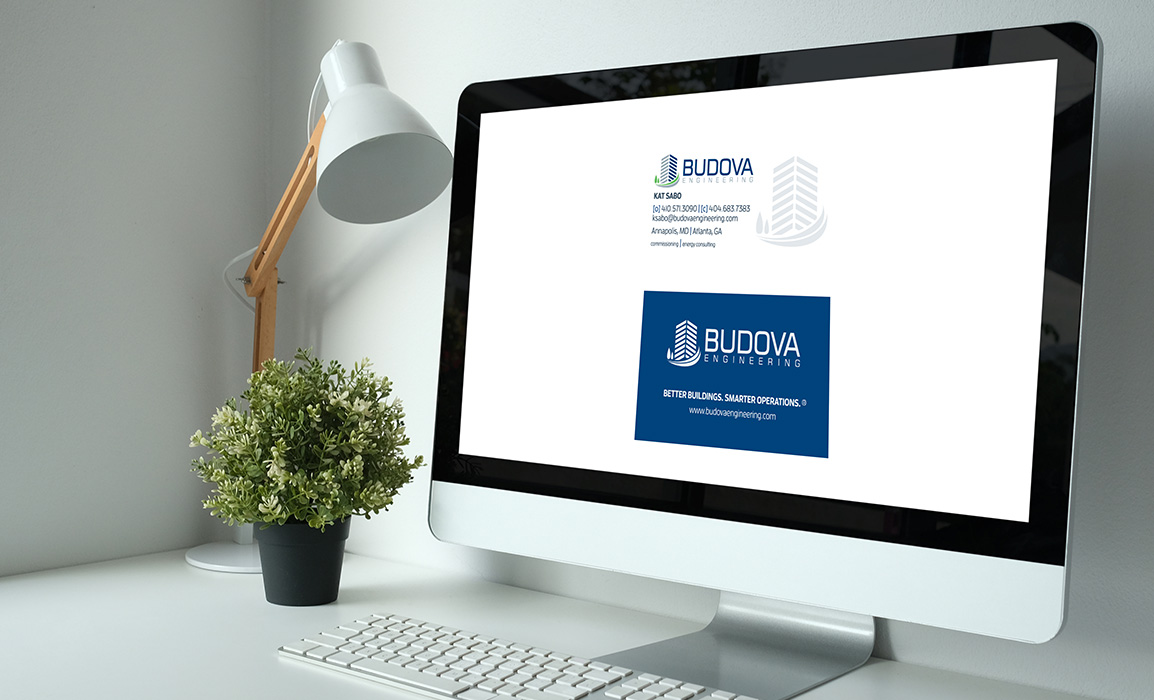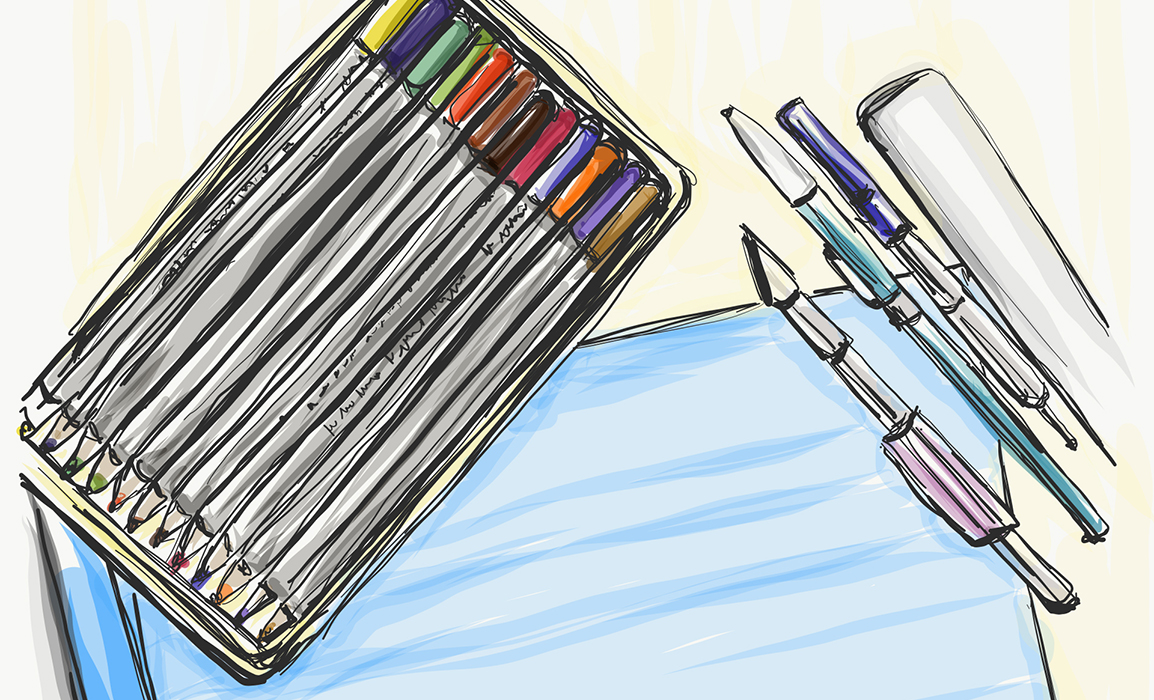 Audit. Plan. Design. Maintain.
See the Big Picture
Why the name Whale Works? I partner with business leaders to promote unique ideas that turn little ripples into powerful splashes, bringing the small pieces together to make the big picture.
I offer three services:  Deep Dive, Free Swim and Open Water.
Take a Deep Dive | Audit & Plan
Let's review your current analytics, design systems and marketing campaigns.
I will work with you to develop a written, targeted approach to your imagery, web presence, advertising, messaging, print and social media communications.
Enjoy a Free Swim | Design
Finally update that brand style guidelines document to go with your design and production files.
Detail how your logo, tone, voice and messaging will be used only for the specific design and marketing projects that make sense for your business.
Venture into Open Water | Maintain
Stop being unproductive when tackling your projects one-at-a-time.
Put in place a scheduled plan for all of your materials.
I will work with you directly, or help you get set up with a production designer, to update and maintain your design and production files according to your brand guidelines.
Keep Your Image Consistent | Deliverables
Stay true to your business goals and keep your image consistent across all platforms reflecting your brand — logo, identity, brand guidelines, website, articles, social media content, videos, signage, photography, vehicles, uniforms, architecture, interior decoration, presentations, trade show booths and printed materials.
Add design-first thinking to your team.
/ AWARDS, AFFILIATIONS & MEMBERSHIPS
AIGA Baltimore
Advisory Board Member
The Futur Pro Group
Member
UMBC, Adjunct Professor
Graphic Design II, Research, Methodologies, Processes and Procedures for Graphic Design; Typography I, Typography's History, Classification, Anatomy and Use; Graphic Design III, Senior Capstone, Human Environmental Design, or How to Build a Brand From the Ground Up
MBE, DBE and SBE Certified by MDOT
NAICS codes focusing on graphic design, advertising and marketing
AIGA
Membership AIGA Baltimore
Creative Guild
Membership
Greater Severna Park & Arnold Chamber of Commerce
Membership
Maryland Chamber of Commerce
Membership
Get Flywheel & MailChimp
Agency Partner
Towson University, Adjunct Professor
Design for the WWW, or How to Build a Website From the Ground Up
Alignable
Arnold's 2021 Local Business Person of the Year
Anne Arundel County Economic Development Corporation
Maryland SBA Award, Home-Based Small Business of the Year
Greater Severna Park and Arnold Chamber of Commerce
Design Services Champion of the Year
County Council of Anne Arundel County
Home-Based Small Business of the Year
SBA Maryland Small Business Award
Nomination