Designs, Discussions and Approvals.
The idea of change can be hard for a well established church. I took all of their members' feedback into consideration when coming up with the new logo design. The crown and palm images, and the qualities of the typefaces, are very similar to the graphics and typefaces used in the previous version of the logo. I suggested switching the tagline to be just the key words of the church council's newly written mission and goal statement. I took the original color palette, boosted it with Pantone versions that could be translated into different applications, such as print, web and silk screen. The new color palette was written into the brand style guidelines for future usage consistency. The result was a logo that was new, familiar and adaptable all at the same time.
The new church logo has been well received and recognized by both church members and the surrounding community.
The church members, pastor and I have worked together on many projects incorporating the new logo into the designs. Postcards have been sent out with information about Sunday School, Christmas services and invitations to visit. A banner has been made for use in community parades and events. Business cards have been spruced up with a striking, attention getting black background, and used to deliver service and contact information.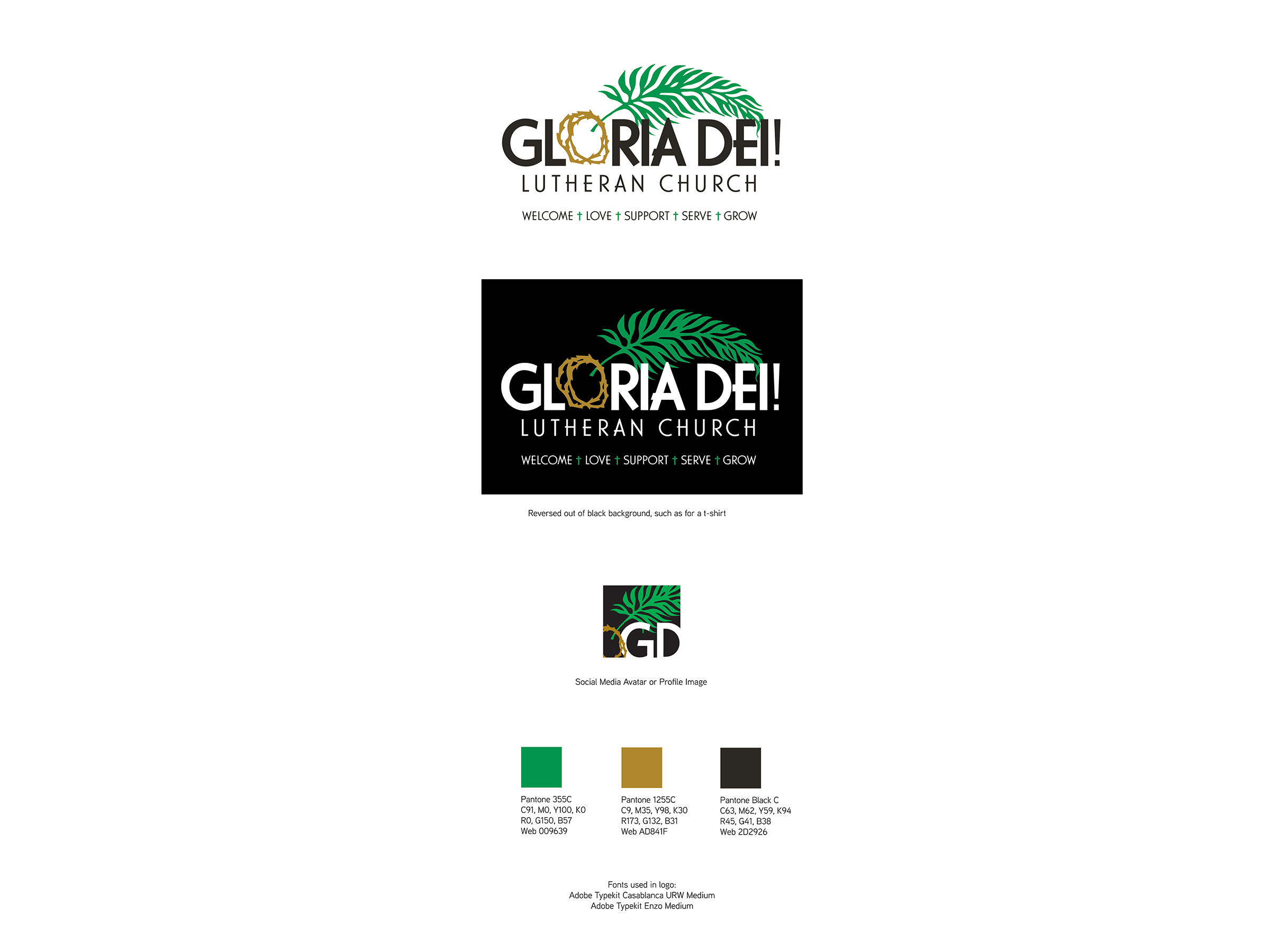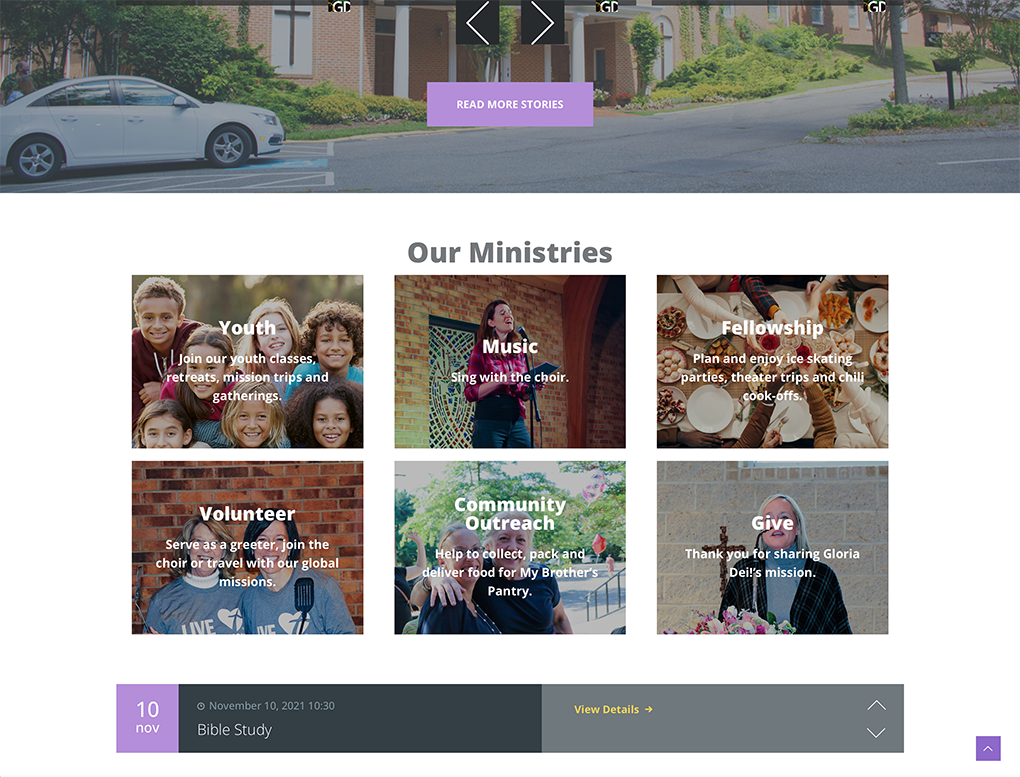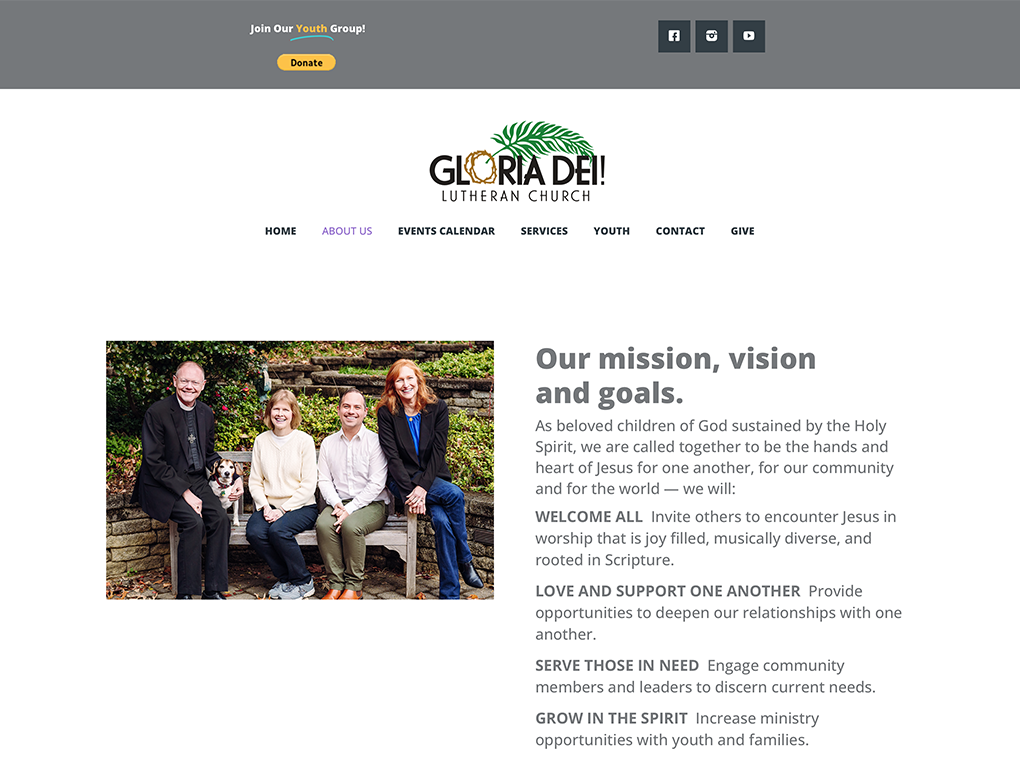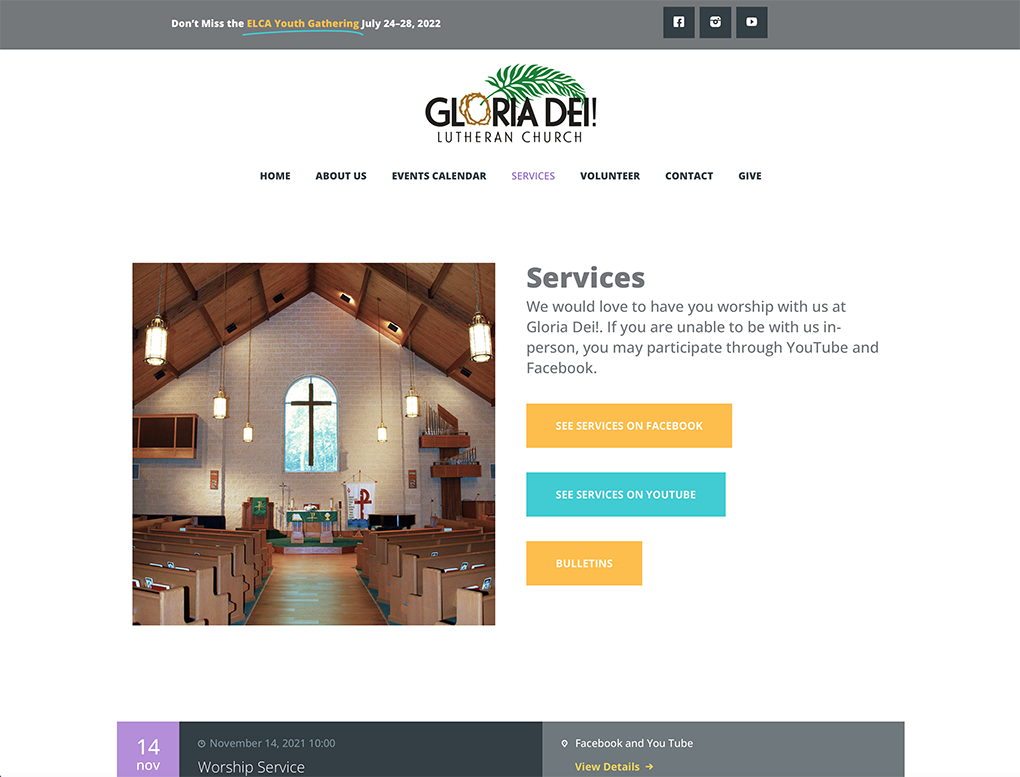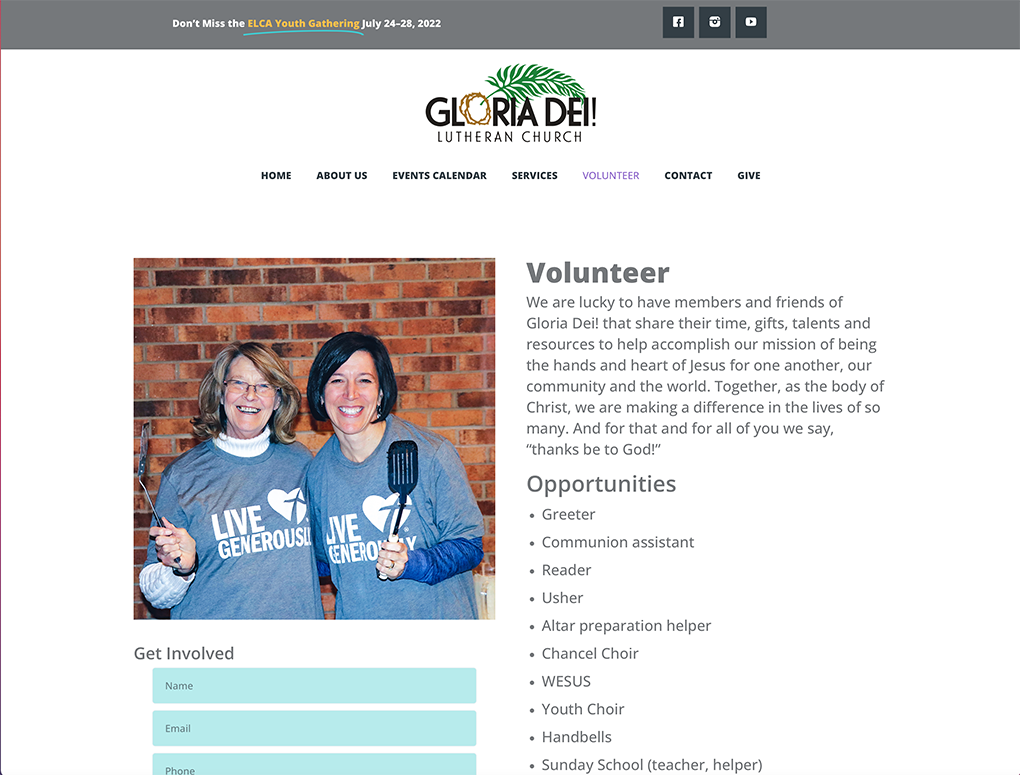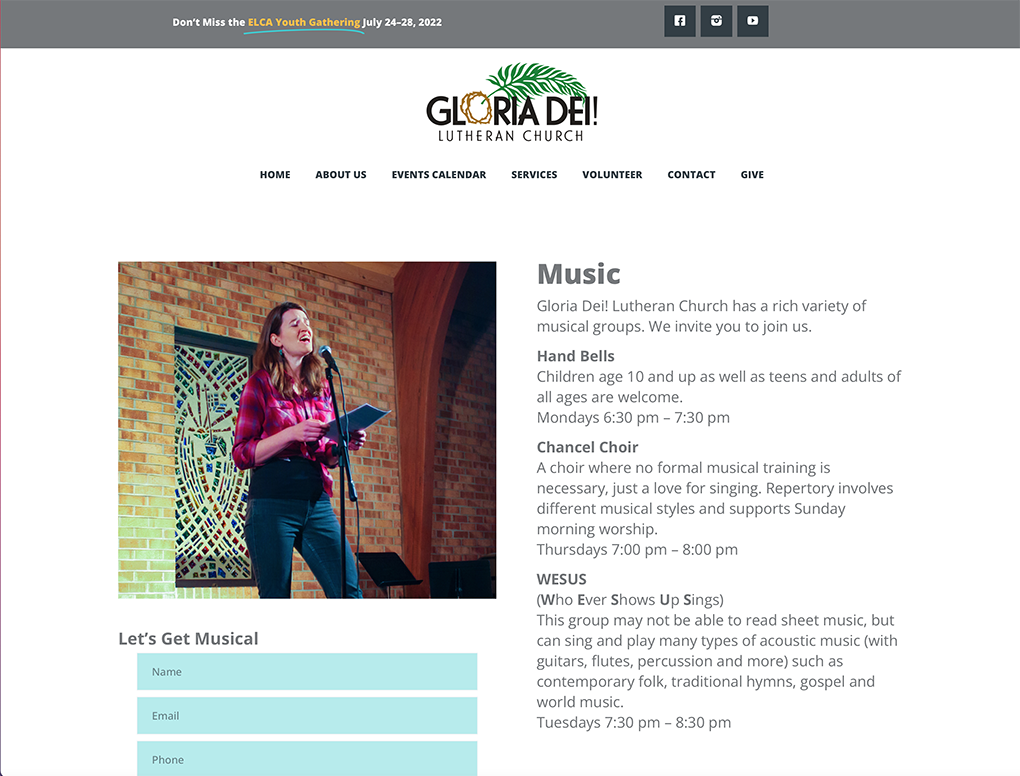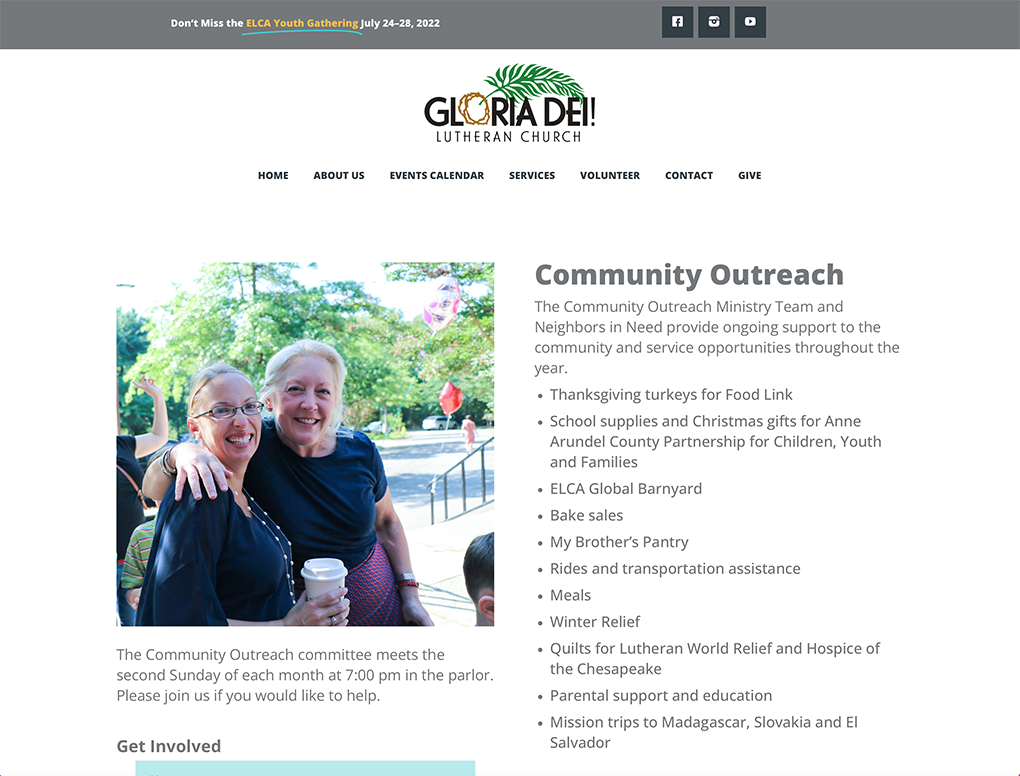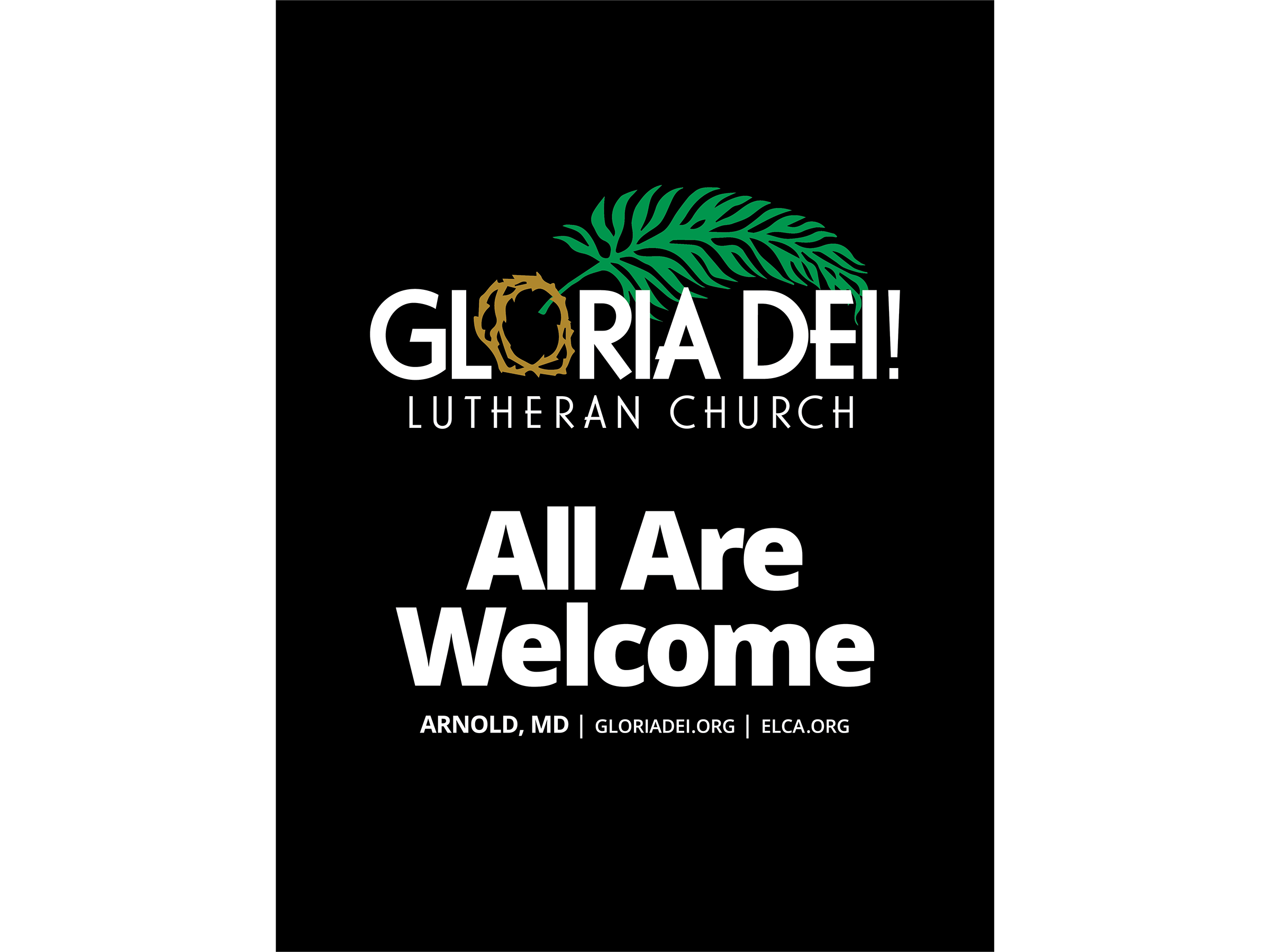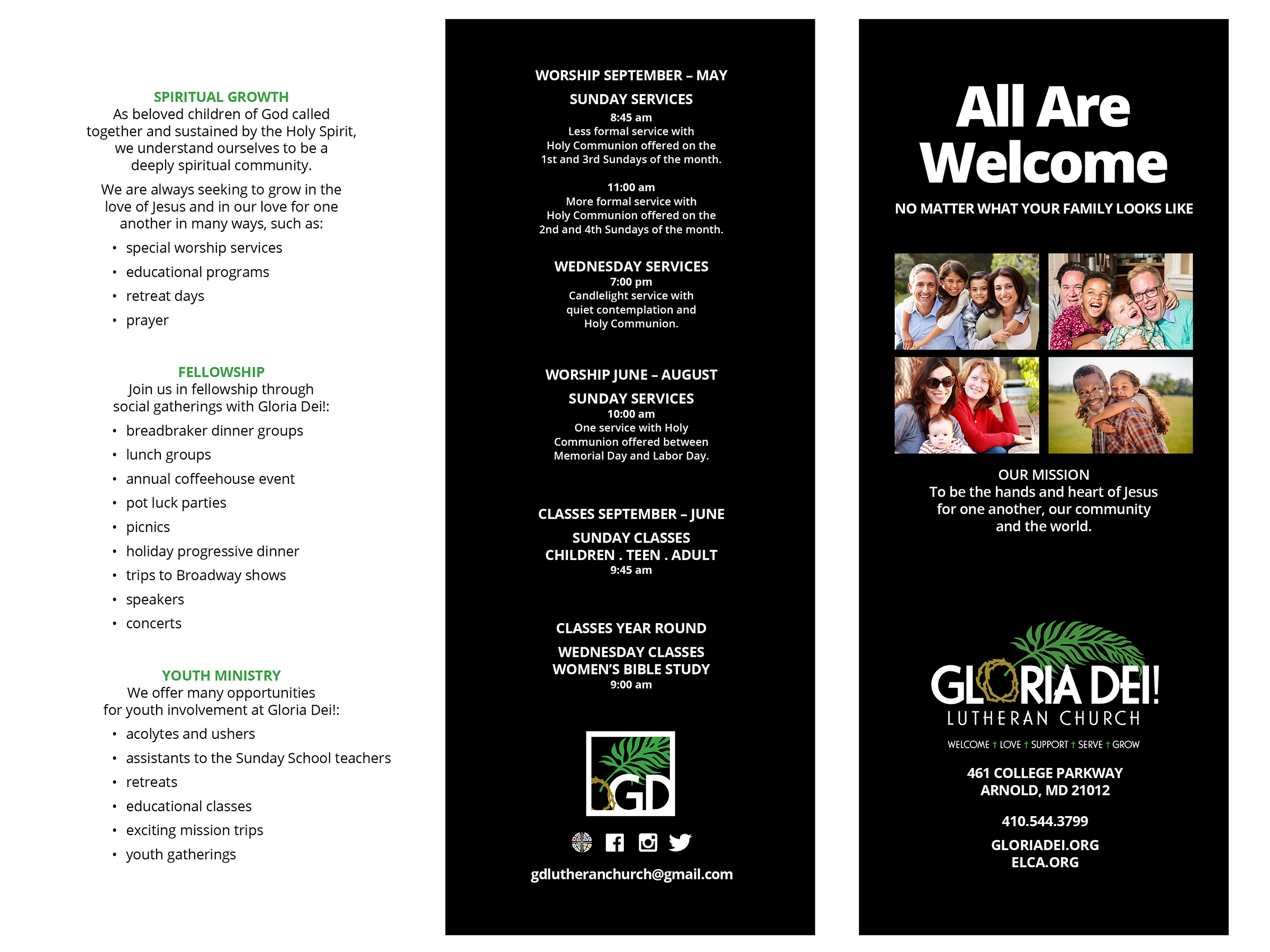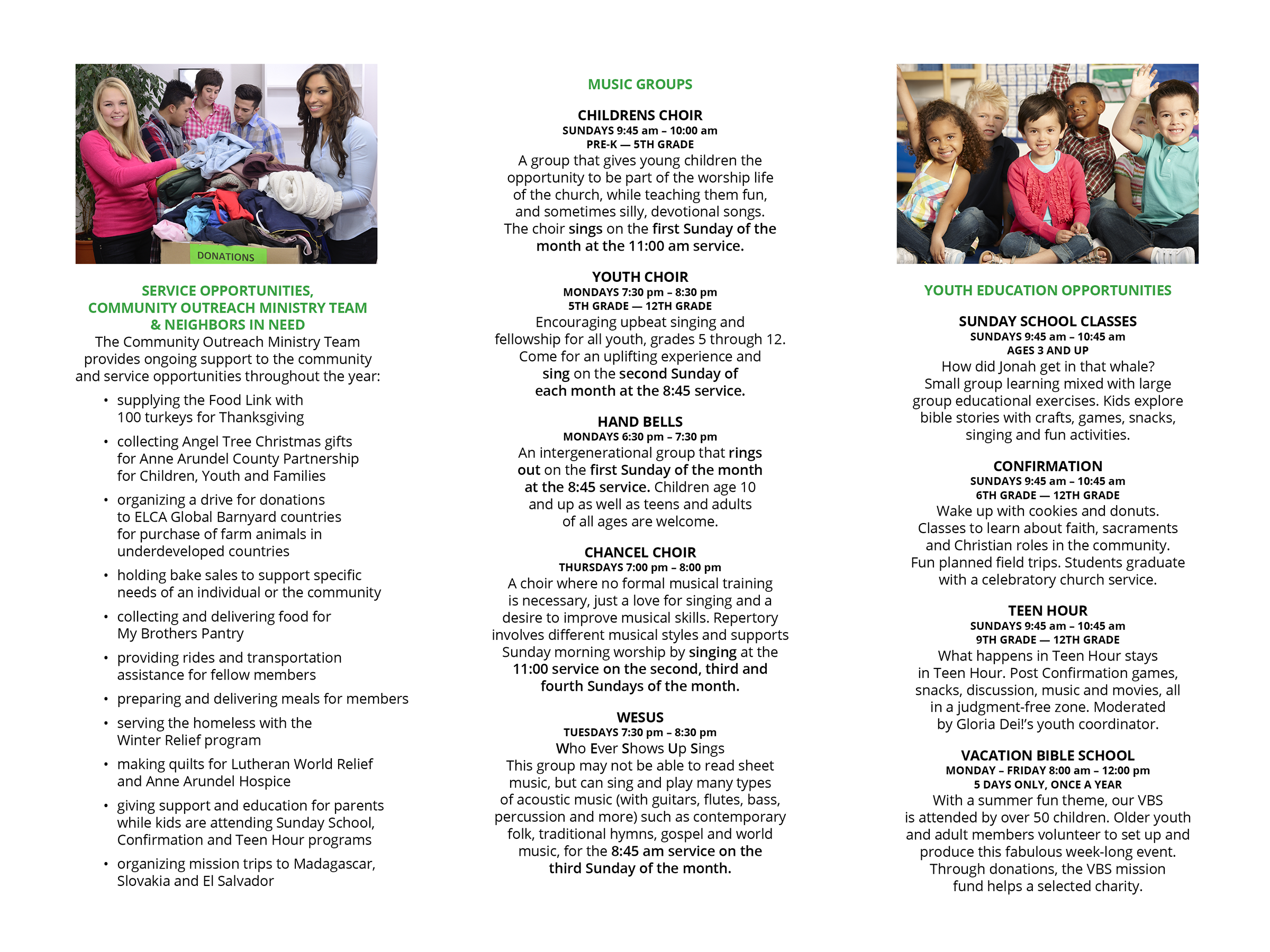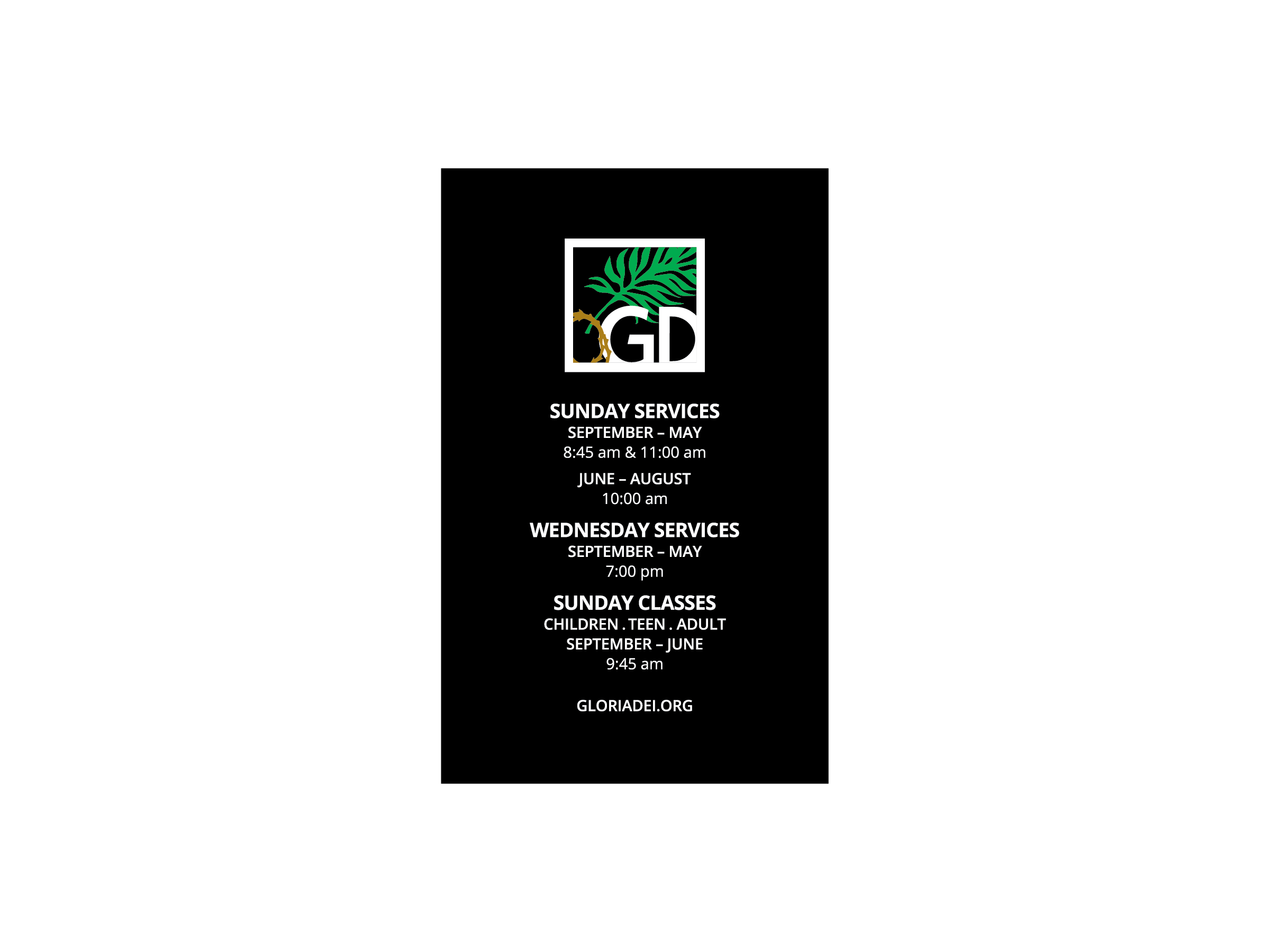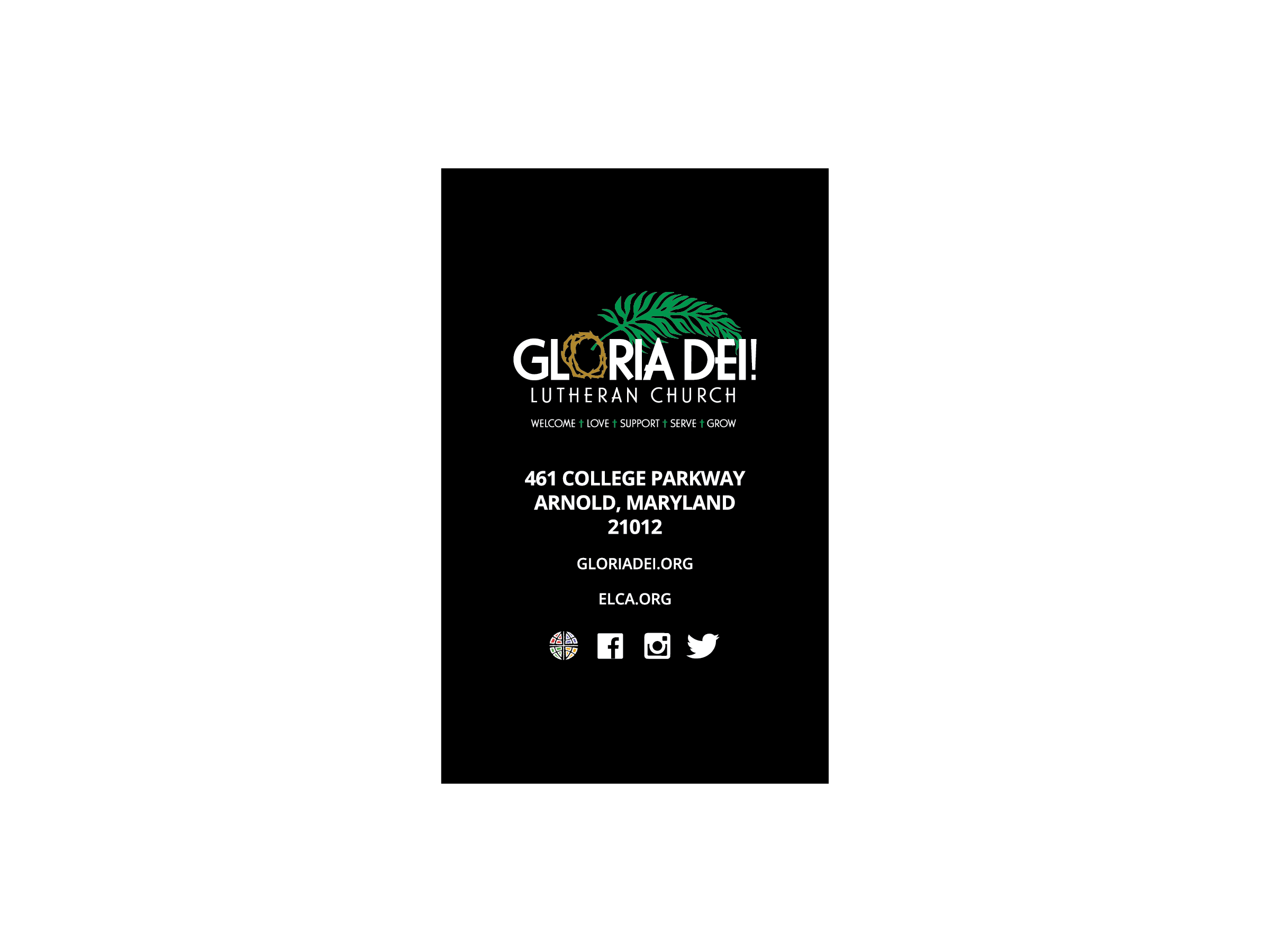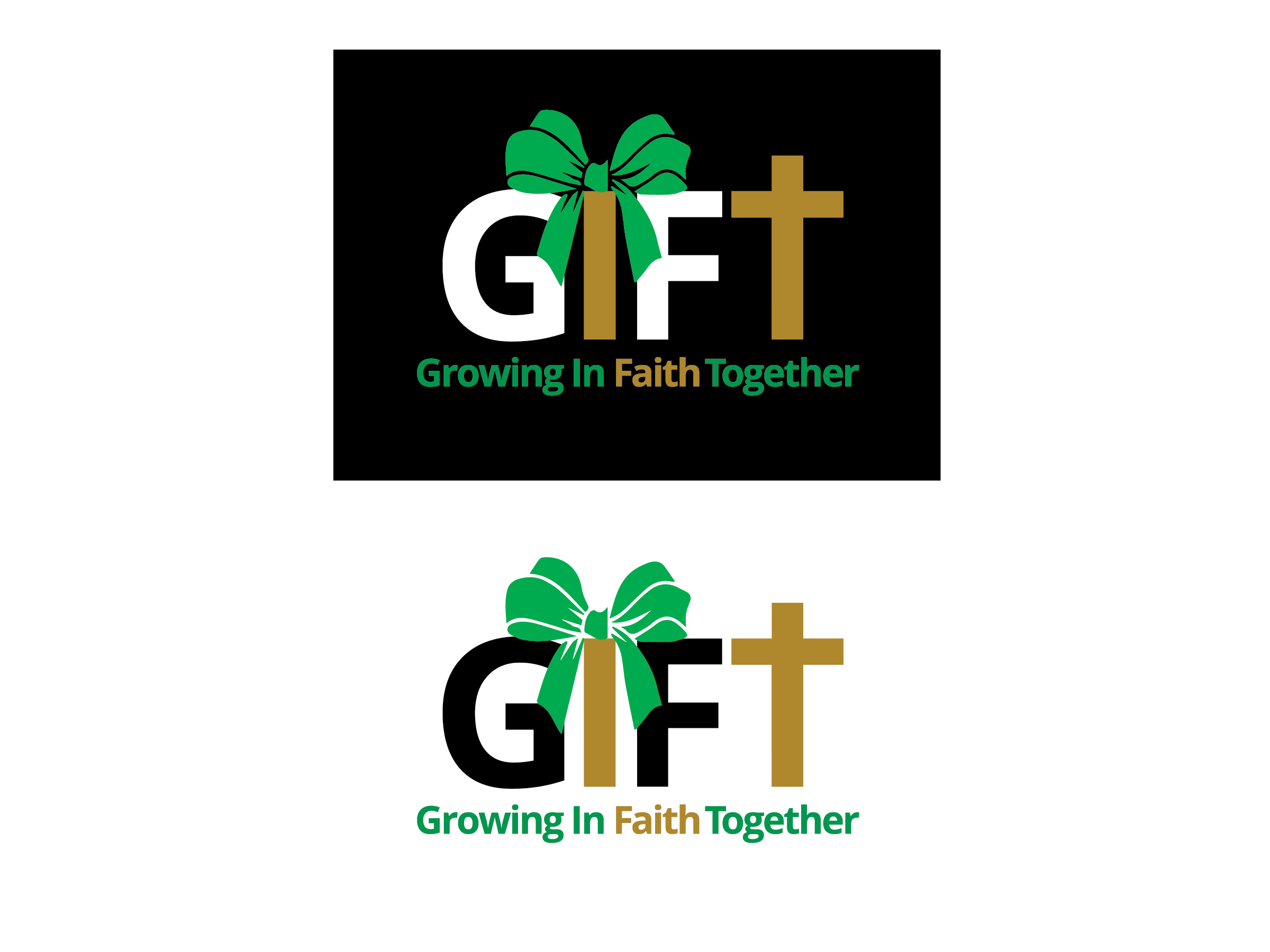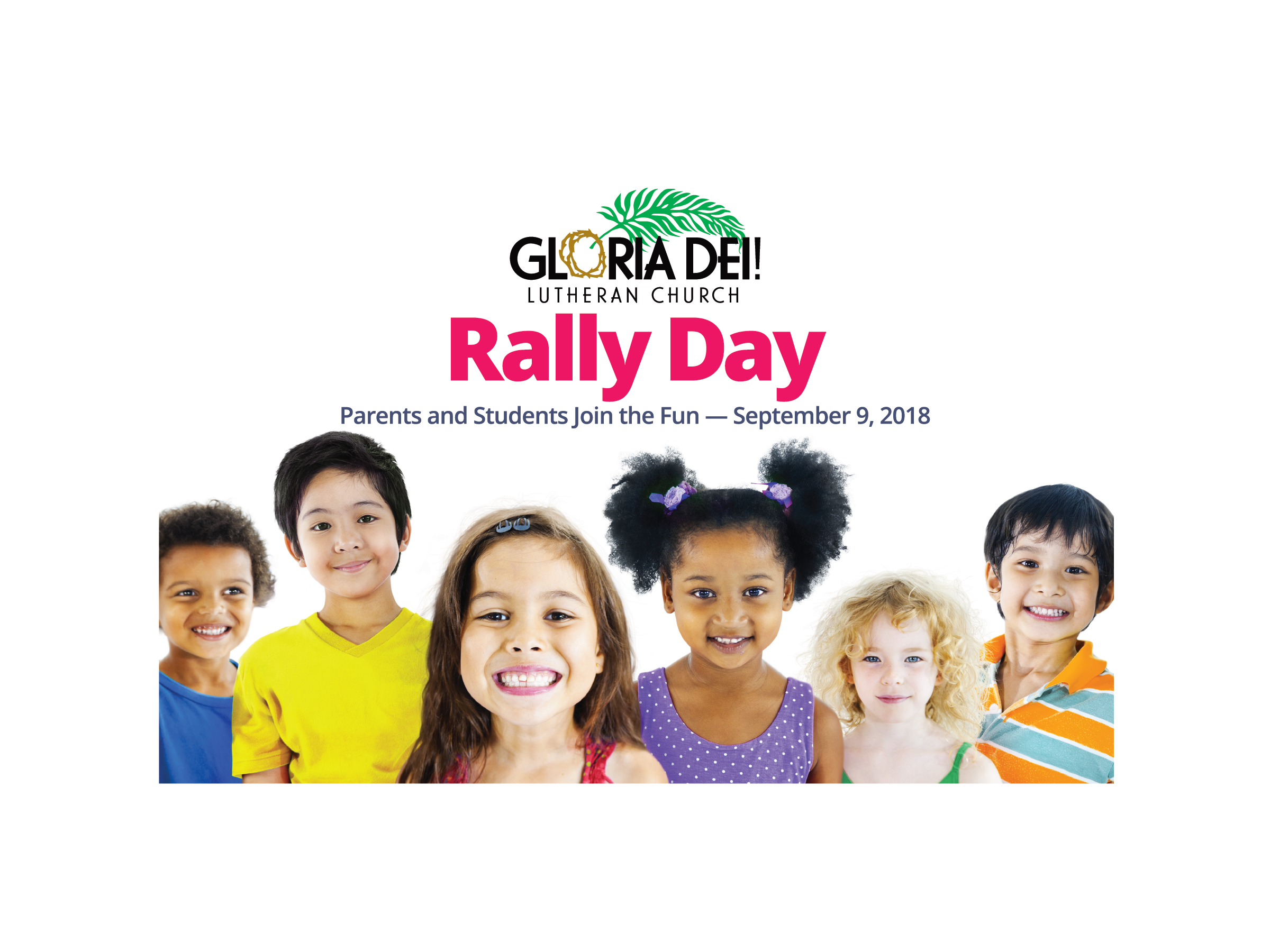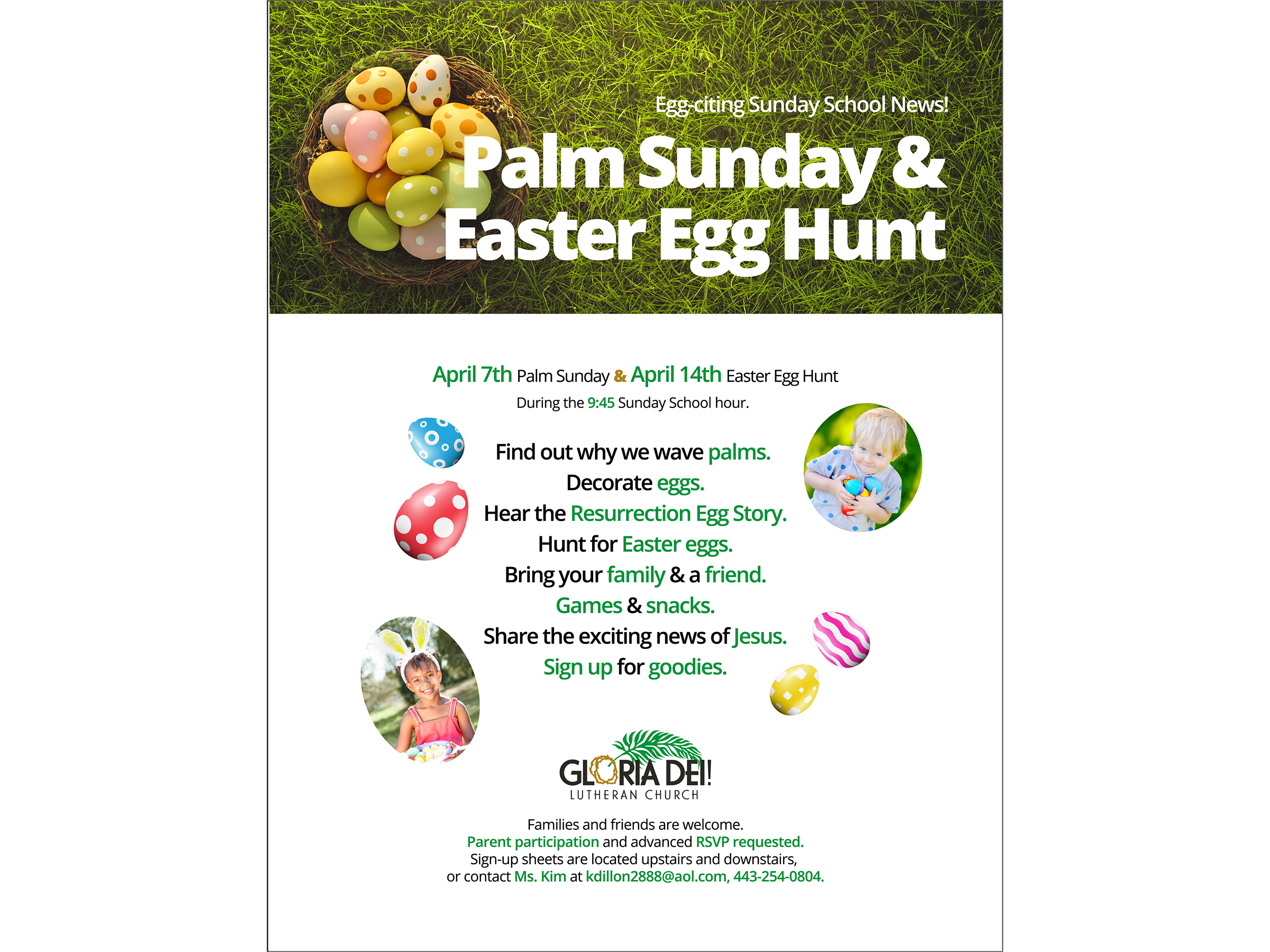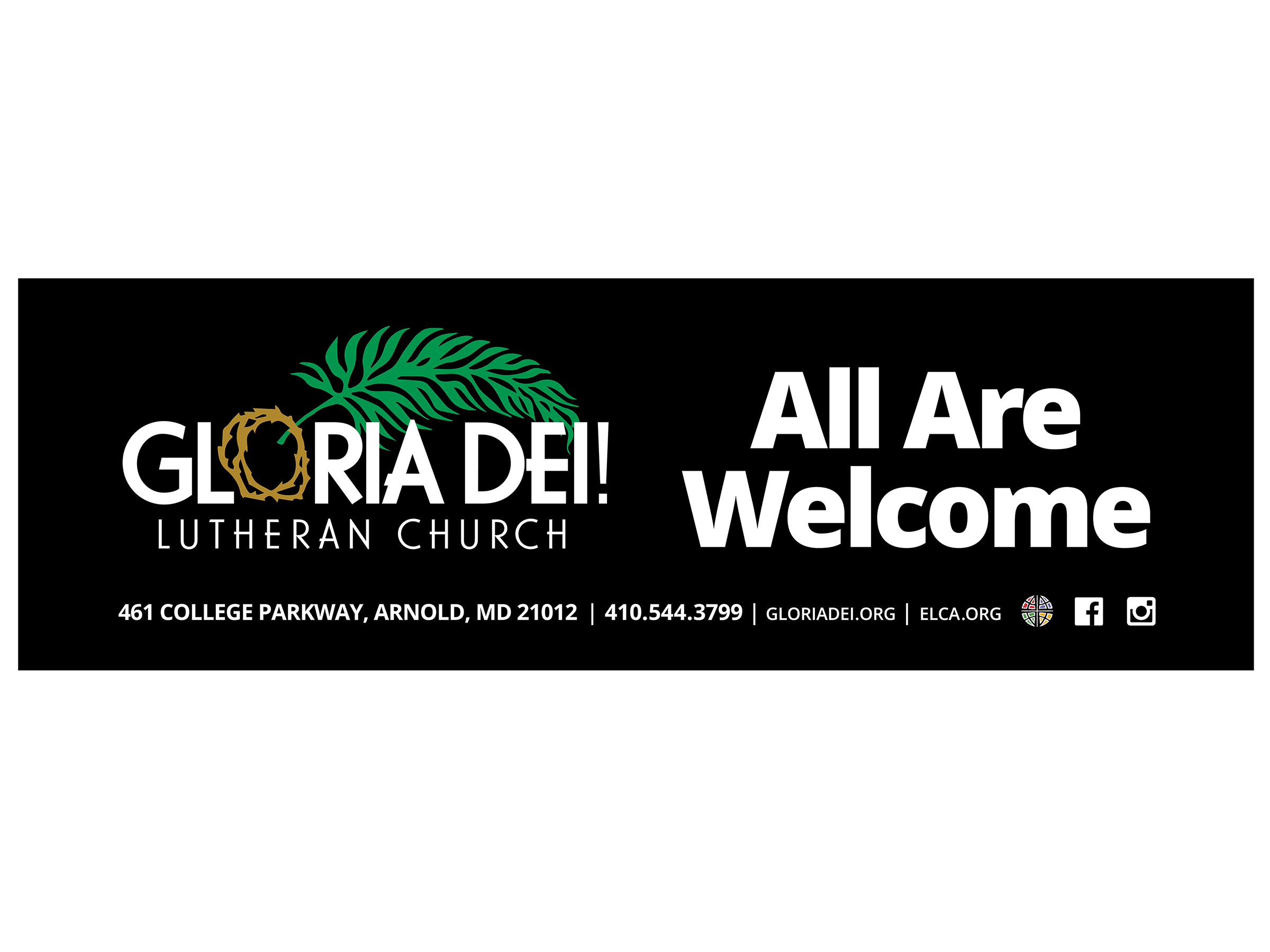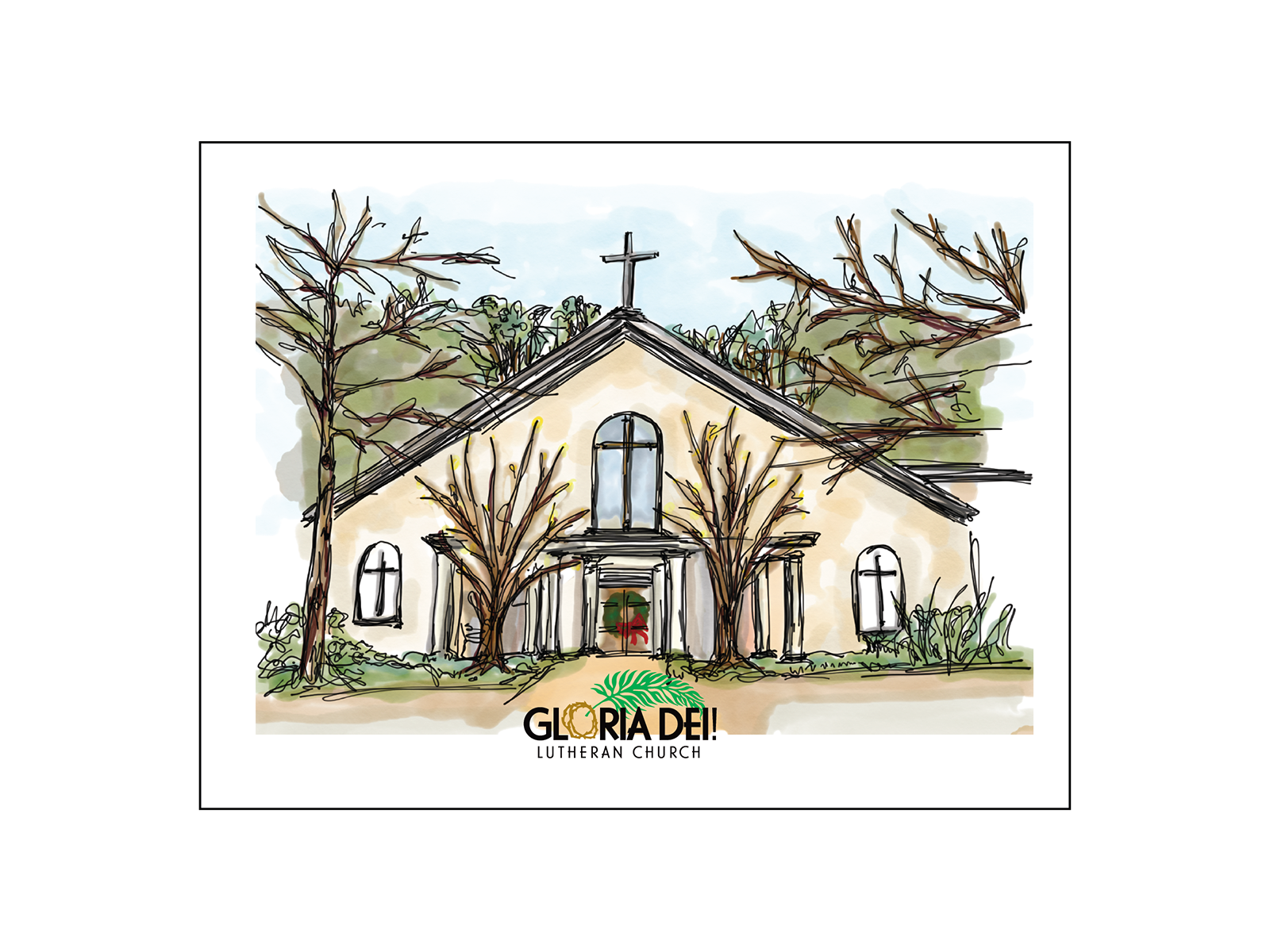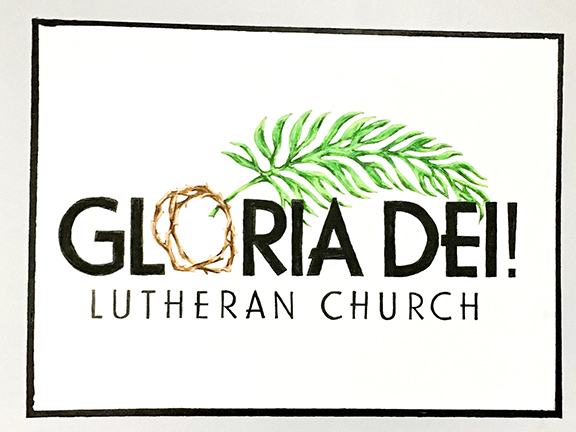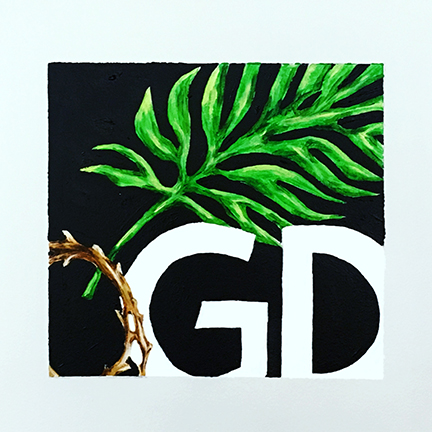 A professional, well coordinated image for the church has been projected into the surrounding community.
Work for the church continues with design projects such as a trifold brochure, flyers, t-shirts, website and of course not just one wall mural, but two. Stay tuned…
"In the language of the church, we have been tremendously blessed to have Suzanne helping us with a variety of projects. Her re-design of our logo feels fresh and modern and she has helped us to unify our "look" across several different areas; business cards, welcome brochures, T-shirts, a parade banner, website — just to name a few. She always manages to produce things in a timely and efficient manner and is very accommodating when it comes revisions and input. Yes, we are blessed indeed!"

Reverend Shawn Brandon
Pastor, Gloria Dei! Lutheran Church