Not seeing significant measurable results after working with a company that generates websites for law firms, Melissa Wu decided to take a different route for her marketing and branding — by hiring a design strategist, Whale Works Design.
Melissa needed to get people to recognize her within her niche industry, professional elder law. Melissa's clients include parents, children and the elderly, of all income levels. She focuses on building relationships with her clients and providing personalized customer service. The core website content and blog articles were written with a language and voice for a general audience, not in confusing legal jargon or for an audience of Melissa's legal peers. The tone of the text copy is to show Melissa's qualities of reliability, empathy and trustworthiness, while remaining professional and knowledgeable.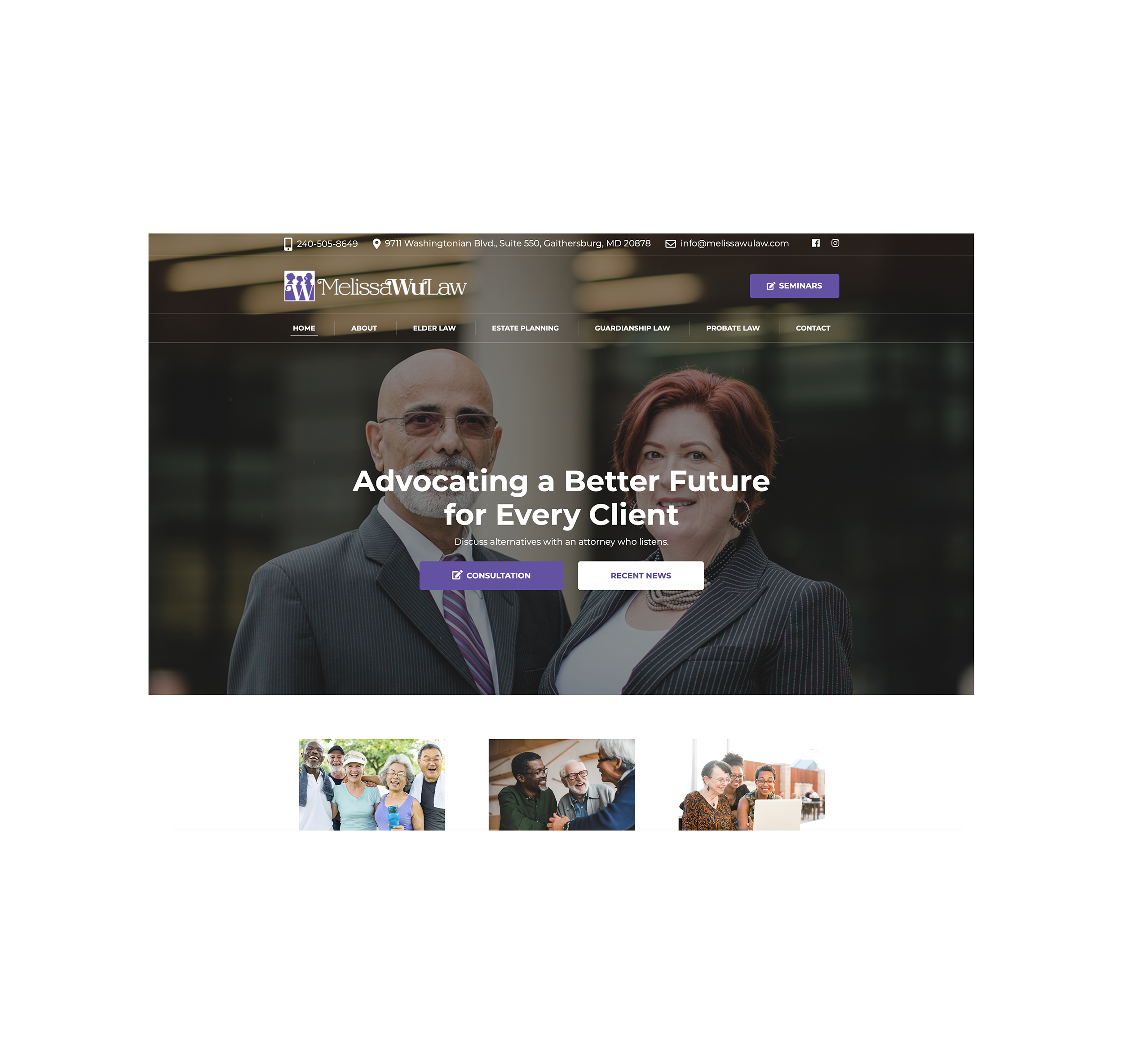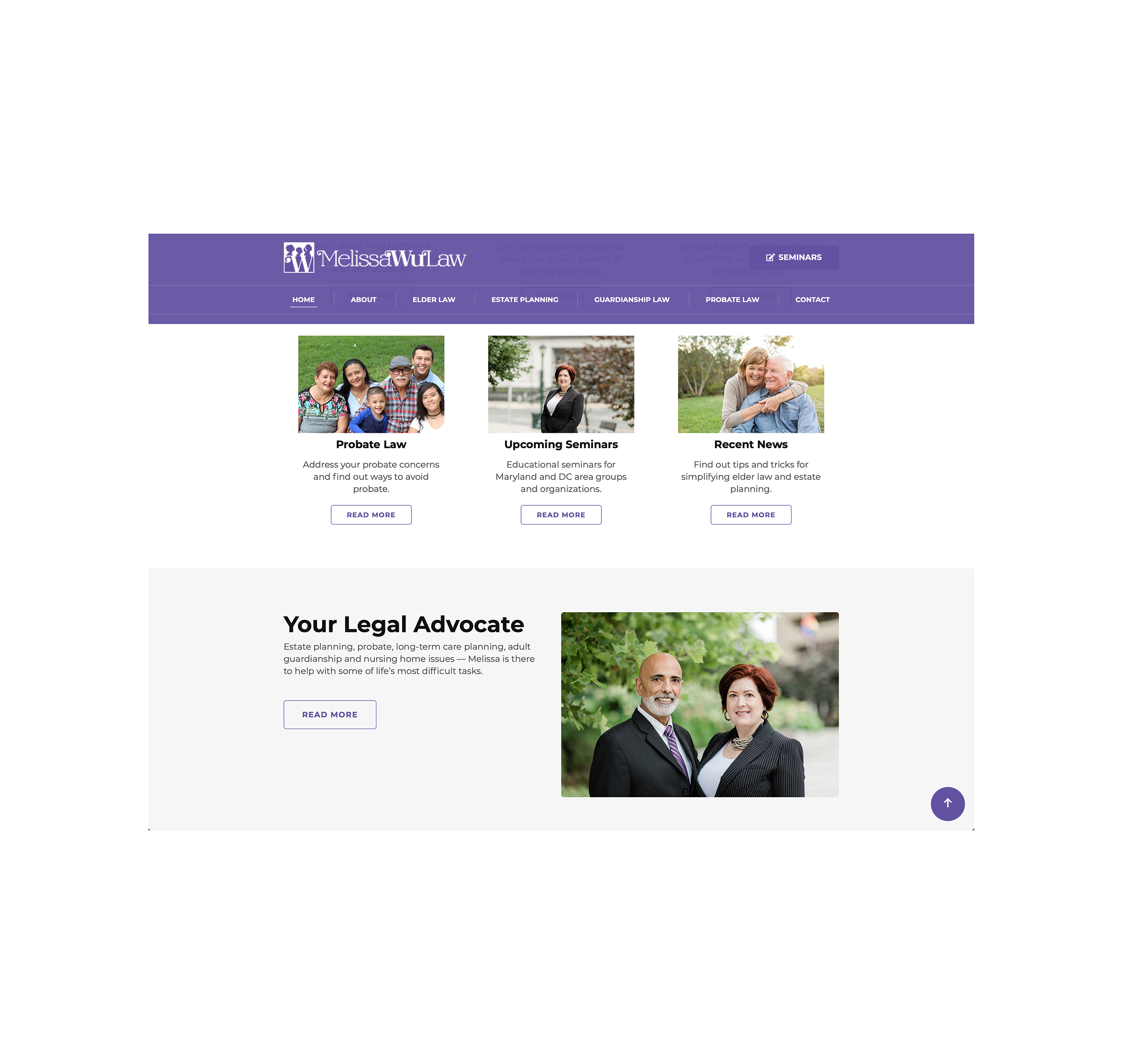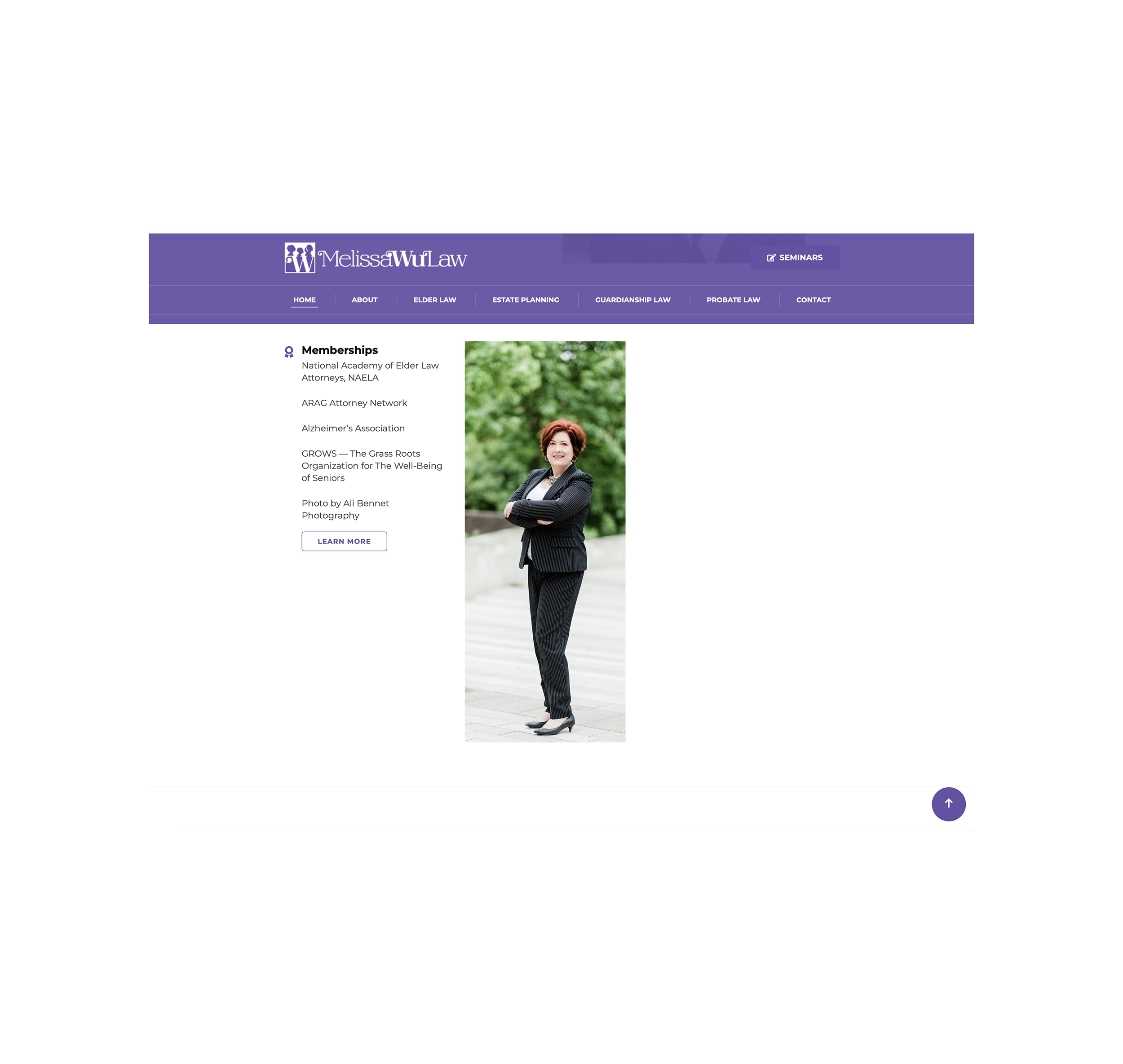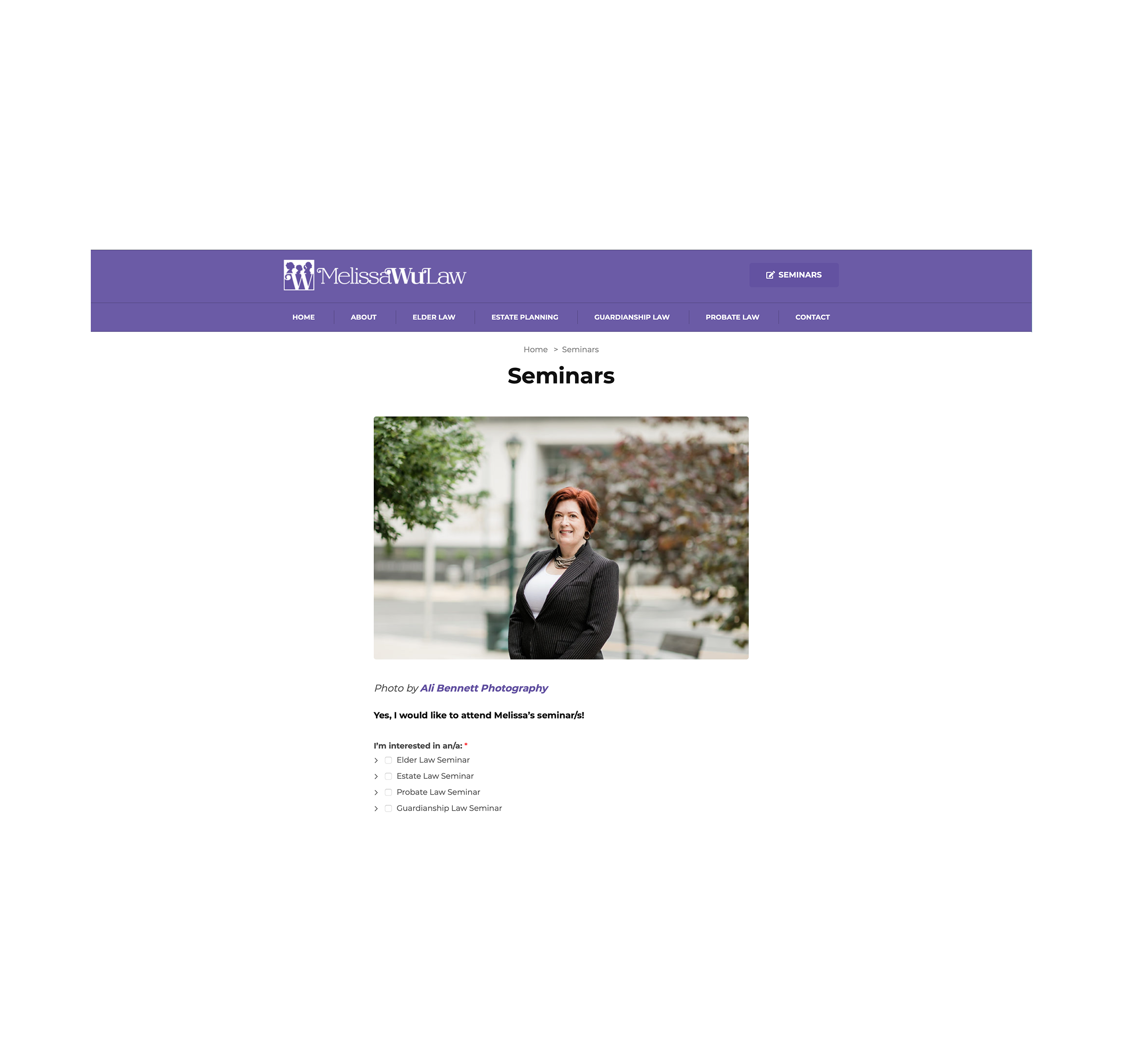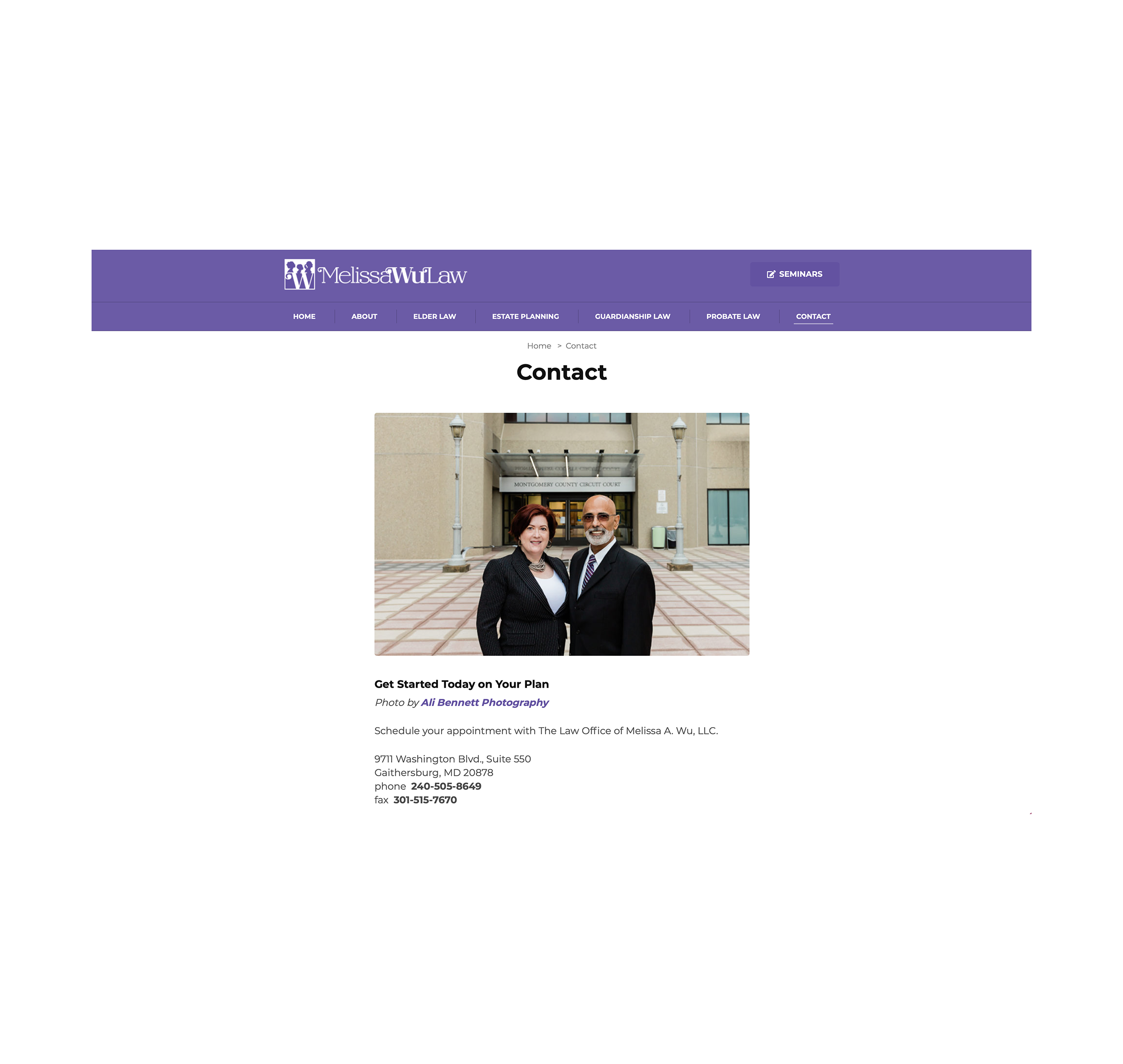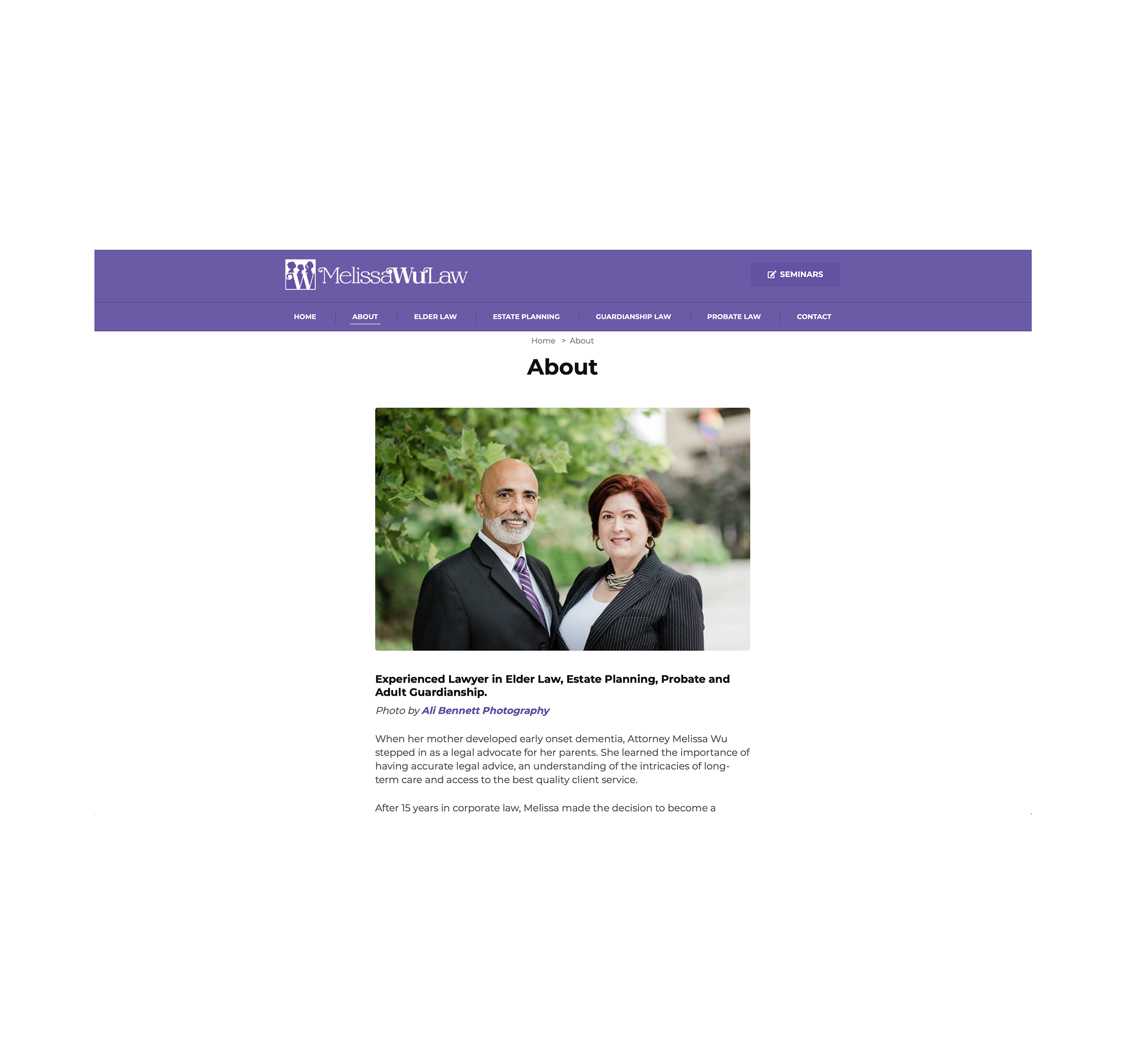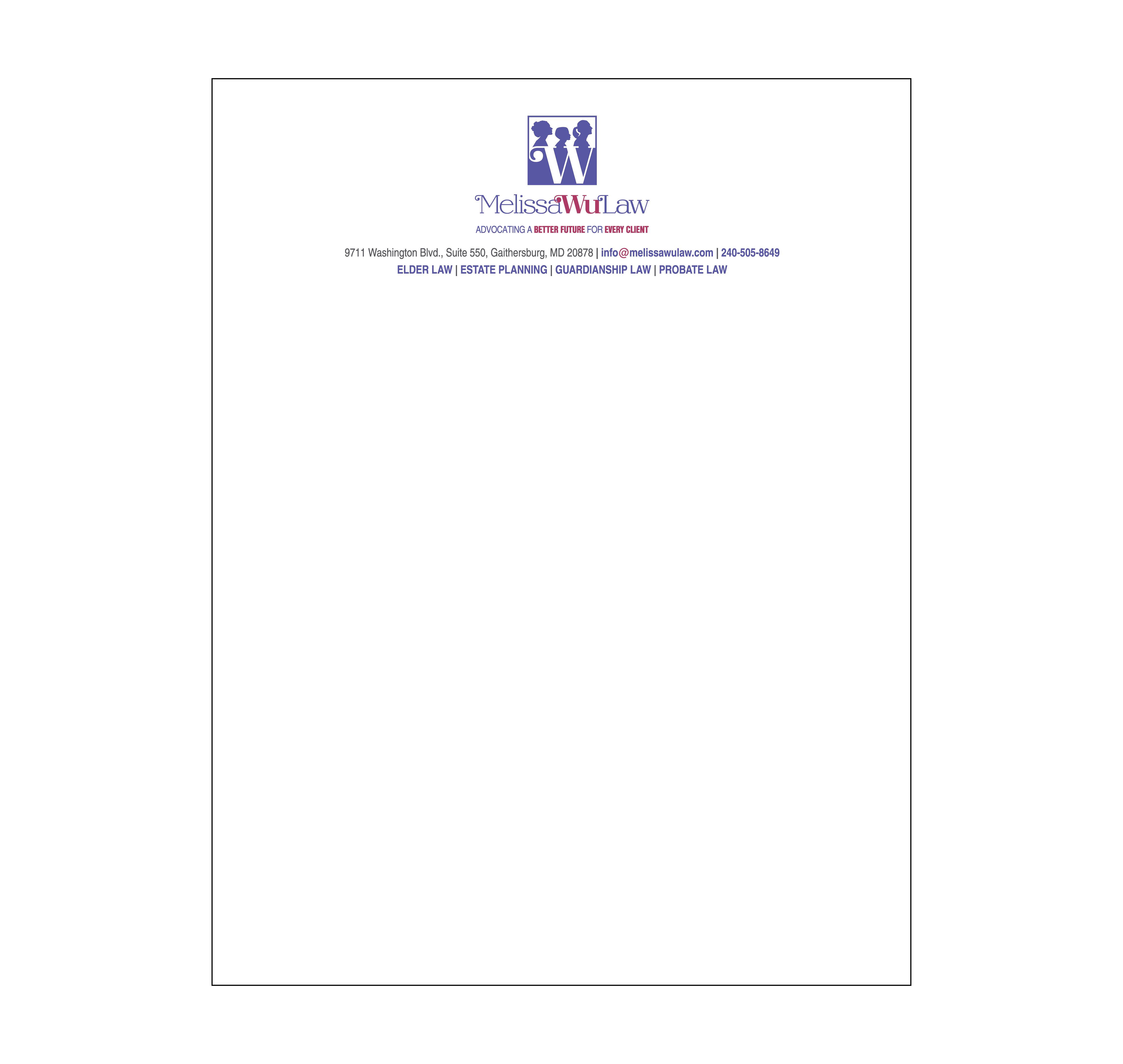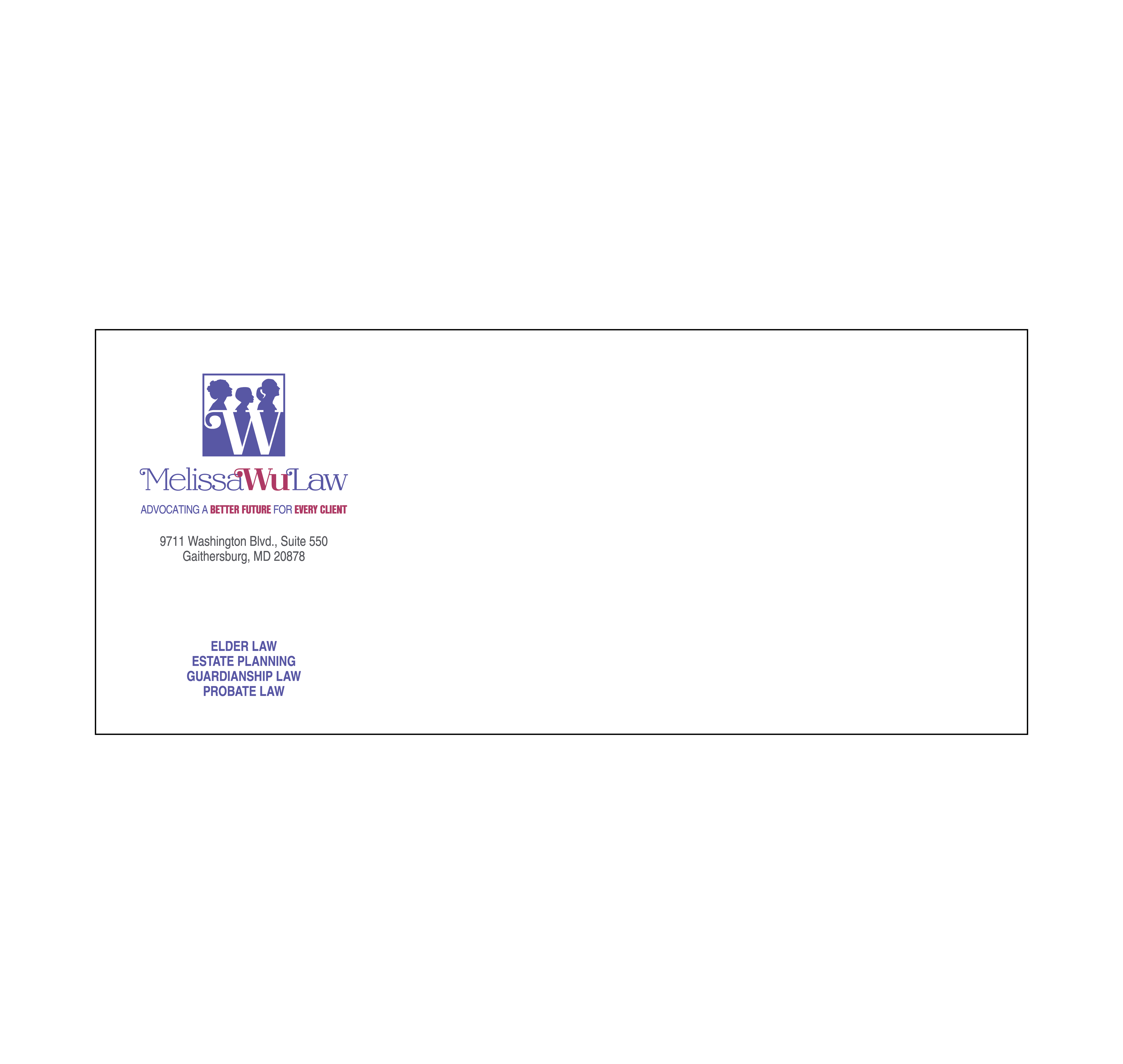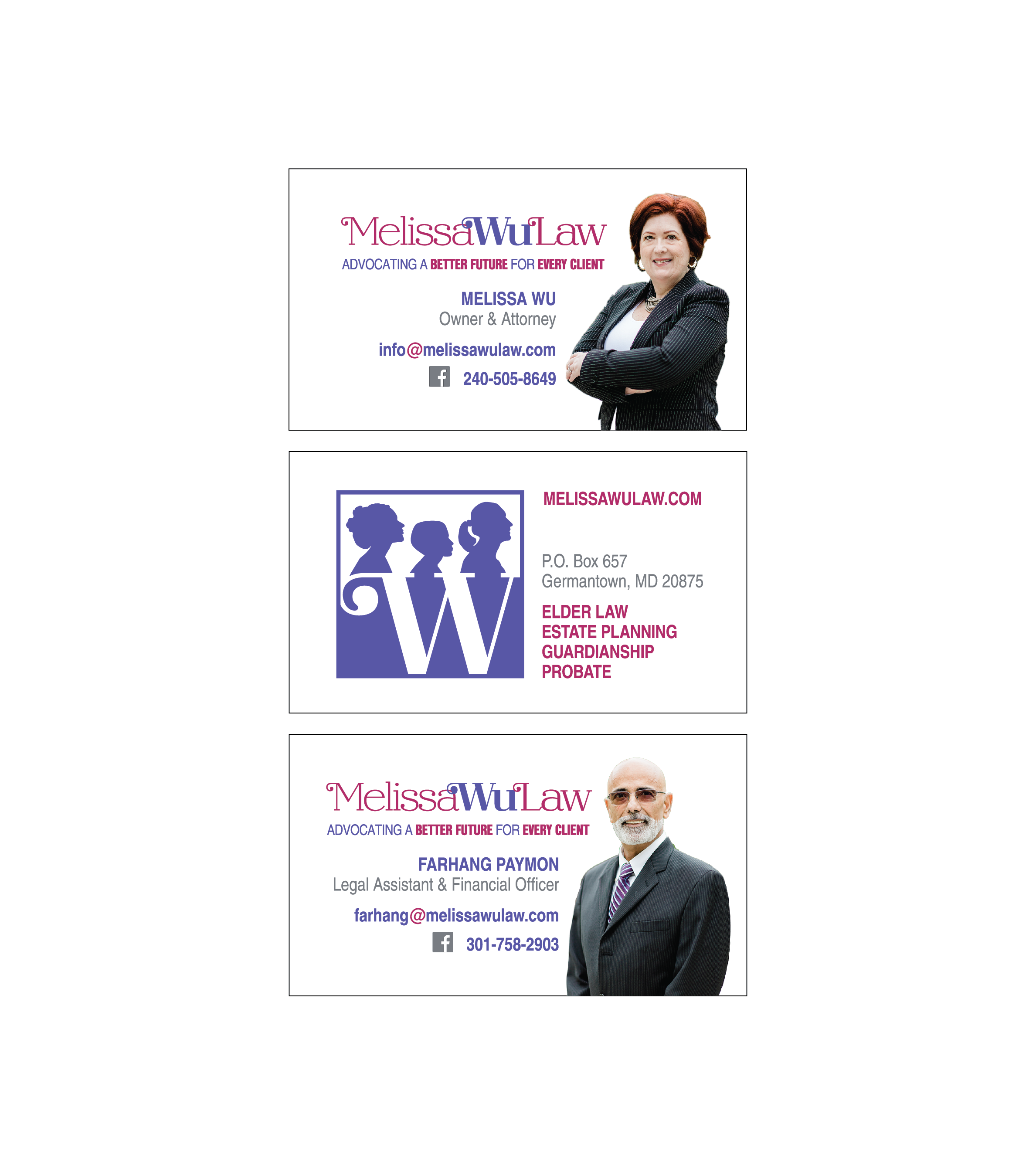 I put together a brand speaking to Melissa's core clients, the elderly, people with disabilities and caregivers of both.
The inclusion of silhouette images of people of different genders, ages and ethnic backgrounds in the logo icon reaches out to Melissa's target audiences. The comfortable core color palette of purple, salmon, magenta, blue and gray represents Melissa's empathetic yet professional approach to her work. The voice and tone of the text copy is approachable and trustworthy. I am looking forward to continuing my work with Melissa on her branding, website design and maintenance.
"Thanks for doing such a wonderful job! Your insight and advice has gotten many hits and compliments!"

Melissa Wu
Owner & Attorney, Melissa Wu Law