I worked with Investment Property Management LLC on a website redesign with a full design maintenance package.
I designed Victoria's first website a few years ago. She has since added new services and employees. Together, we have created a website with more functionality for communications, payment features and property listings.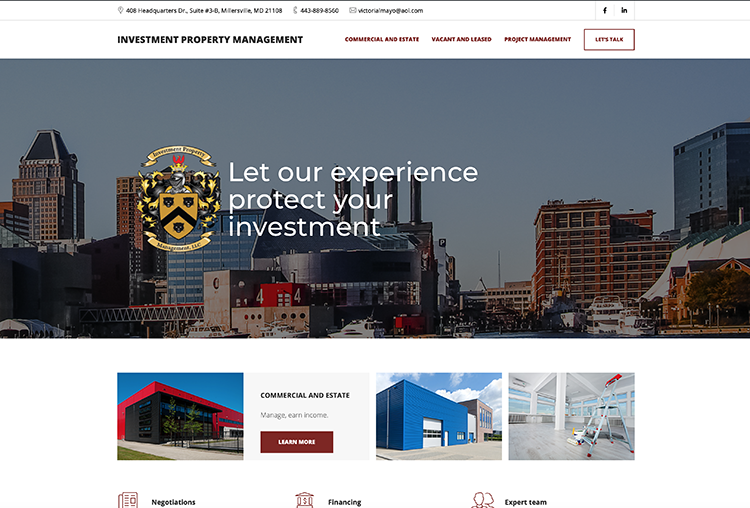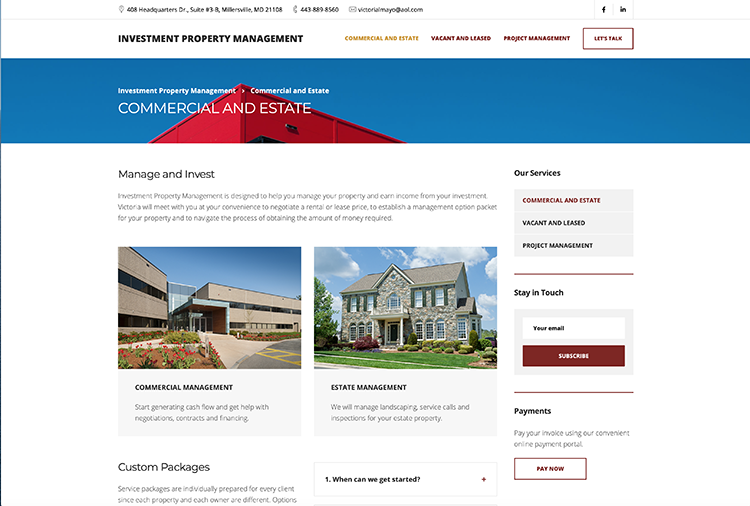 A new Creative Brief document was generated with the client's mission, goals, tone, voice, personality, specific target audience, competitors and overview of her projects. A 12-month Marketing Scheduling Calendar shows the dates for deadlines (for both of us), possible brand asset projects, website updates and social media content posting.
Brand style guidelines were revised for a more consistent corporate identity among all branded assets for the usage of the logo, corporate fonts and typography, photo styles and color palette. Since setting up their first website, Investment Property Management has grown out of their home office into an office suite, and has gone from a solo practitioner to an LLC with many employees.
"I just wanted to write this 
letter to say just how happy 
I am with the work and extra effort you put in to my website and my company. I am a small local business and was just starting out. You not only 
made me a great website 
you also give me inside information on other ideas 
to launch my business. Your work is recognized and always asked about! Thanks again."

Victoria Beckner
Owner, Investment Property Management LLC