Email layouts, social media content, media scheduling and podcast interviews reinforced Tricia's SEO. Print design was added with a rack card to hand out at conferences and events and a wholesale menu booklet for Gluten-Free Bakery Girl's retail and restaurant clients.
After 5 years of working together, Gluten-Free Bakery Girl achieved her goals of increasing sales from her website, bringing in more customers to her bakery, building out the physical space of her dedicated gluten-free bakery and kitchen, hiring additional employees and expanding her list of wholesale partners for her retail outlets.
Parting ways was difficult, but necessary, due to the growth of both of our businesses. After a fall in her momentum, we have once again joined forces, in an effort to elevate her analytics beyond their original scores.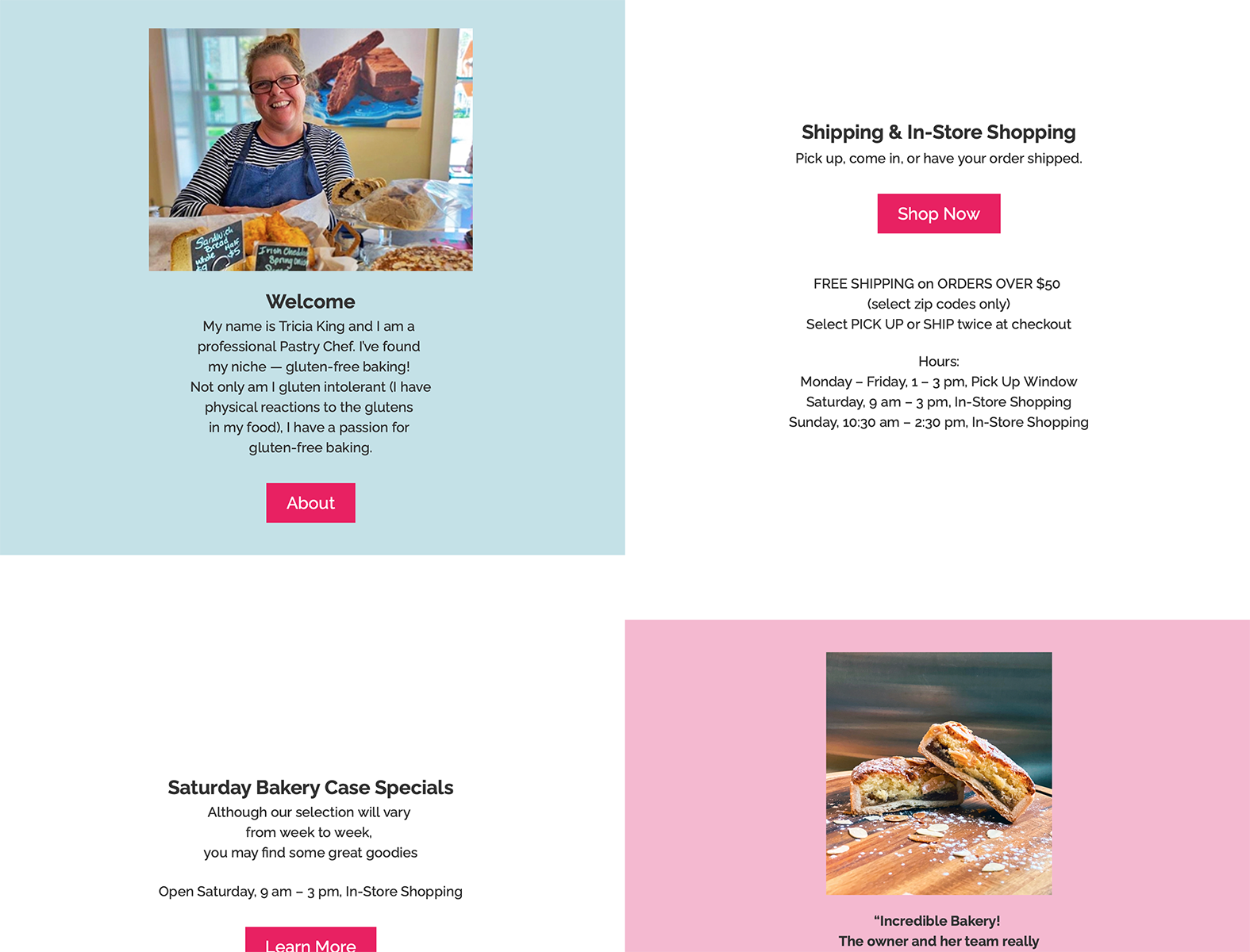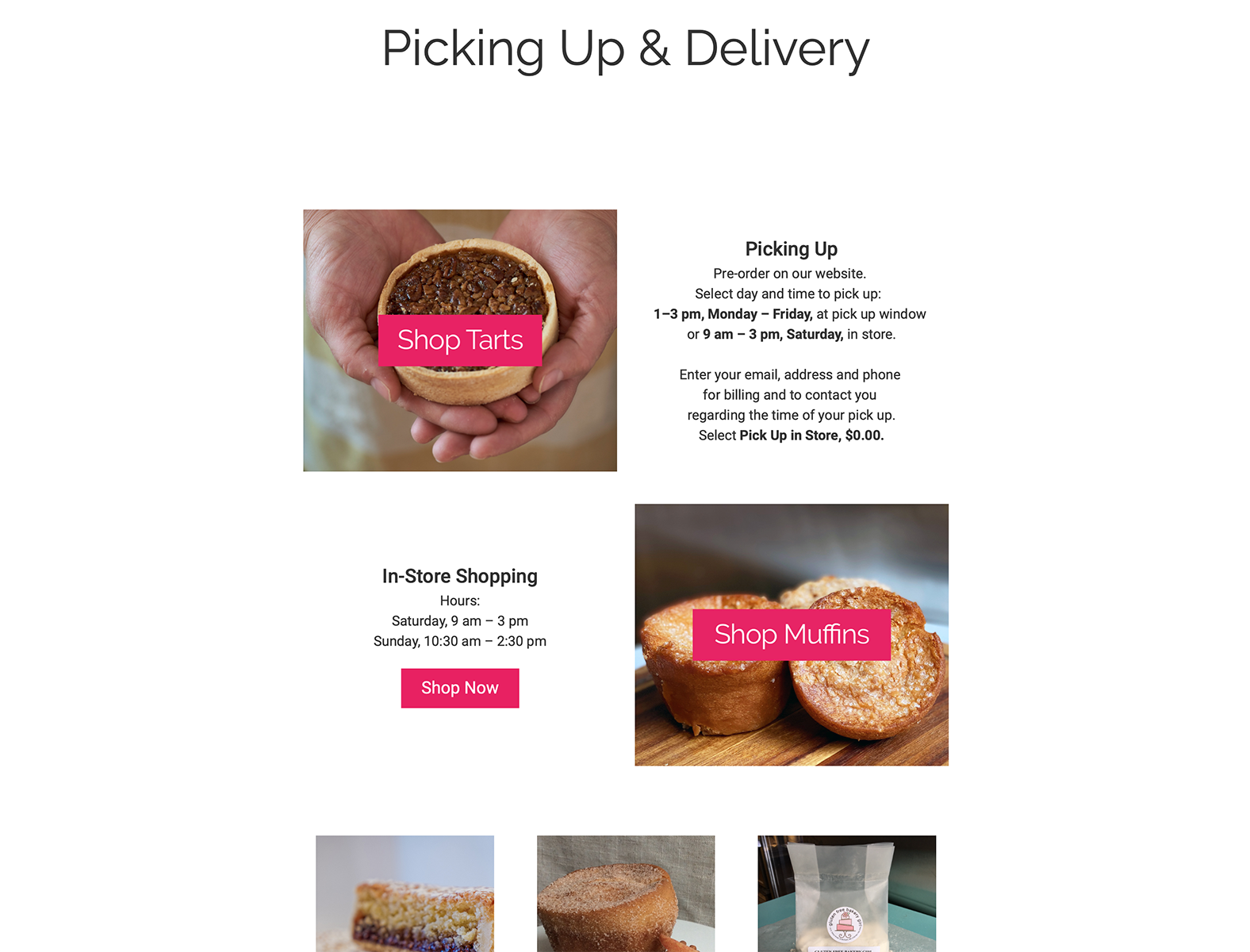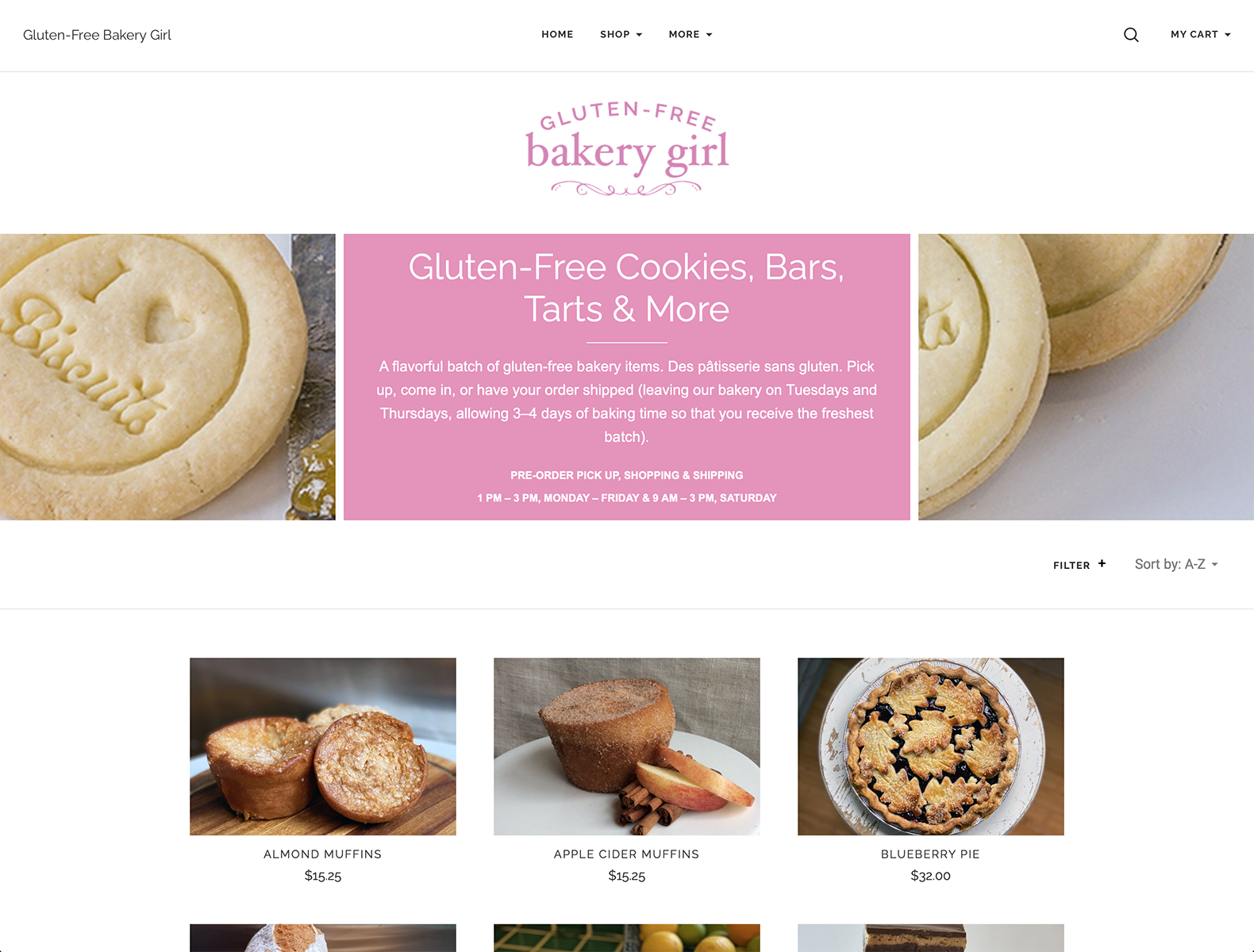 "I have been so thankful for all that you have done and for working with me."

Tricia King
Owner, Gluten-Free Bakery Girl